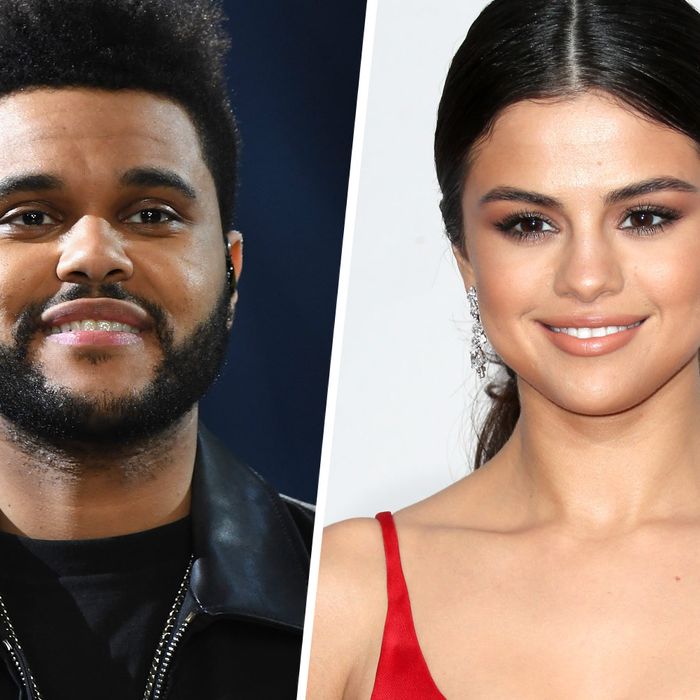 The Weeknd and Selena Gomez.
Photo: Getty Images
Unlike the rest of the American population, Selena Gomez and the Weeknd have had a beautiful month. They started out by kissing behind a dumpster at Giorgio Baldi, and then they moved on to holding hands at Dave & Buster's. Today, TMZ reports, they took their new relationship to Florence, Italy, where they were spotted holding hands again at the Uffizi Gallery. You can see photographic proof of the hand-holding here. TMZ also claims Gomez and the Weeknd "kissed in public … as they were boarding an employee elevator to make their exit."
Yesterday, a 100 percent real "insider" told E! News that Gomez and the Weeknd "have a really sexy and flirty relationship. They laugh and like each other's personalities." It's as true today as it ever was.