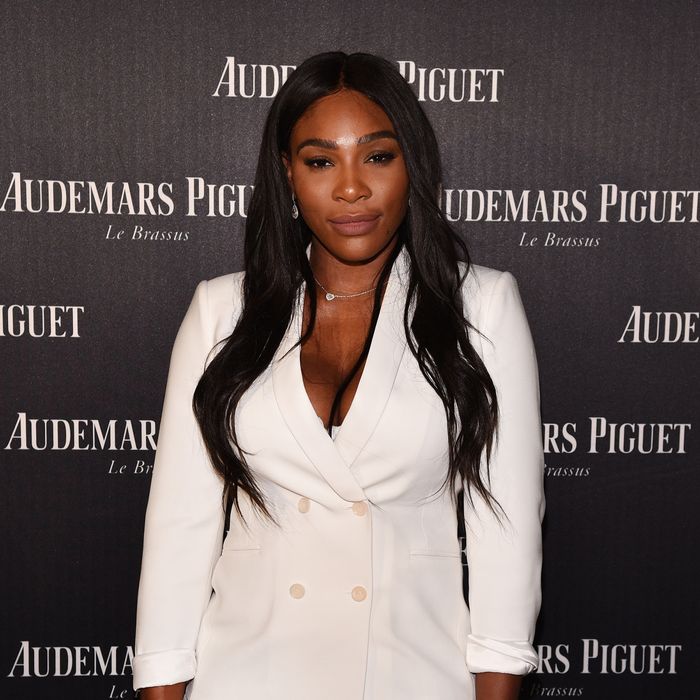 Photo: Bryan Bedder/Getty Images for Audemars Piguet
Serena Williams might be engaged to Alexis Ohanian, the co-founder of Reddit, but don't count on her to be posting a close-up of her engagement ring on social media anytime soon. While other newly engaged celebrities rarely miss the chance to fill in their fans on all the details about their upcoming nuptials, Williams seems likely to keep it all low-key — and in good fun.
To prove the point, on Monday, Williams posted what appears to be a photo of a hand holding a ring … with a mini taco in lieu of a jewel. She captioned the post: "Sneak peek. ❤️It was a corn tortilla of course in case you were wondering."
Check it out:
Williams and Ohanian surprised everyone with news of their engagement last week after keeping their relationship pretty much out of the public eye since the start. It's thought that the couple has been dating for two years, though fans had little evidence to go on, except for one adorable Halloween photo and some sweet, supportive posts on Ohanian's account. It wasn't until Williams recounted her engagement on a subreddit that the relationship came to light. Which, by the way, it seems to have been a sweet, sweet courtship. On the subreddit, Williams shared a poem that explains how they came to be as a couple after meeting by chance in Rome.

As for what her real engagement ring looks like, Williams has been spotted wearing two different rings, a gold ring on her Snapchat and another simple white-gold band without a stone on her left hand. It's unclear which one is her engagement ring (if either!), so we'll keep our eyes out for any future Reddit posts that might announce it.