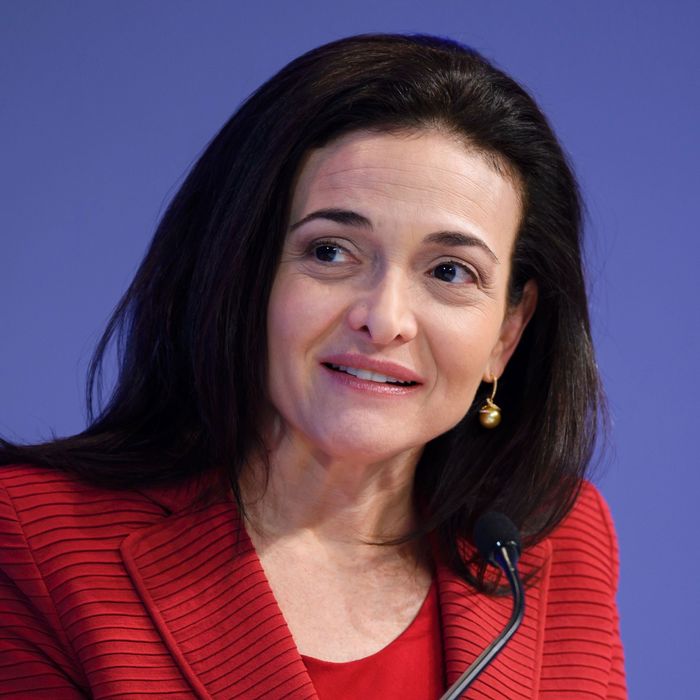 Sheryl Sandberg wrote a Facebook post in support of legislation that counteracts Trump's.
Photo: FABRICE COFFRINI/AFP/Getty Images
Facebook COO Sheryl Sandberg — who, admittedly, is just a little biased when it comes to the Trump administration — posted a status to Facebook Thursday night blasting Donald Trump's reinstatement of the Global Gag Rule. The rule bans federal funding for international nongovernment organizations (NGOs) that offer services in any way related to abortion — including just giving women information.
"We don't have to guess — we know what this will do," Sandberg wrote. "The last time the global gag rule was in effect, research showed more women who lost access to contraception had unwanted pregnancies and abortion rates doubled. The best way to prevent abortion is through more family planning services, not fewer."
She went on to say that she supports the Global Health, Empowerment, and Rights (HER) Act, a bill introduced by Democrats in Congress that's designed to counteract the rule and to expand women's-health-care programs abroad. "Women's rights are human rights — and there is no more basic right than health care," she concluded. "Women around the world deserve our support."
Her post didn't mention another move the Trump administration made in the first days of his presidency to restrict women's health care: approving legislation that would ban the use of federal funds to pay for abortions, or to subsidize them via private insurance (i.e., Obamacare). That bill was passed under House Speaker Paul Ryan, who once won Sandberg's "Lean In Award of the day."