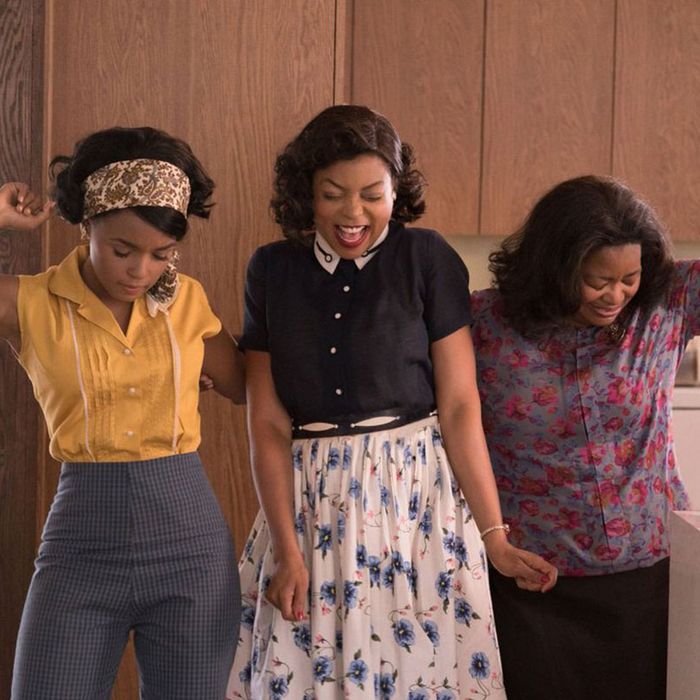 Photo: Twentienth Century Fox
A photo of three girls dressed as Janelle Monáe, Taraji P. Henson, and Octavia Spencer in front of a life-size Hidden Figures movie-theater display is getting social-media buzz after Henson shared the inspirational photo on Instagram. The film snagged Oscar nominations for Best Picture, Best Supporting Actress for Octavia Spencer, and Best Adapted Screenplay for director Theodore Melfi and co-writer Allison Schroeder.

"I do what I do #SoTheBabiesCanDream," wrote Henson on Instagram.