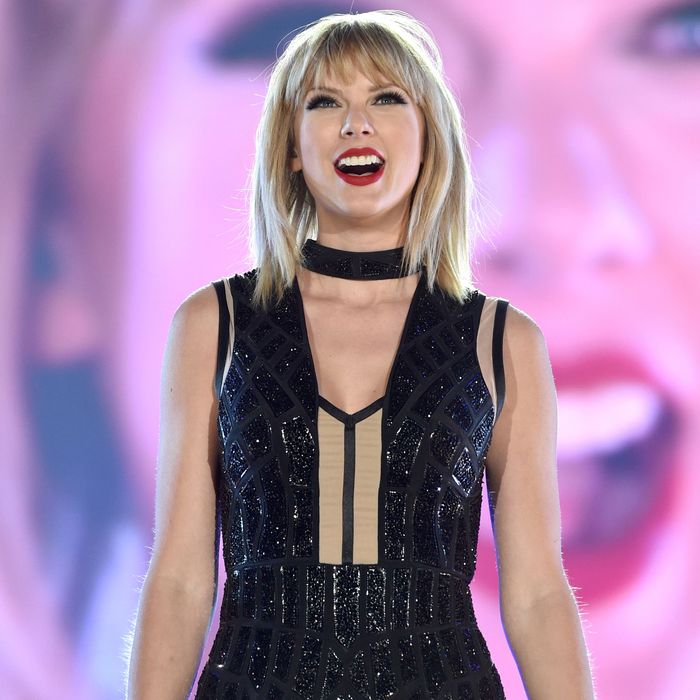 Taylor Swift.
Photo: John Shearer/LP5/Getty Images for TAS
Taylor Swift's fan base might be growing among a surprising group of people: architecture buffs. Unbeknownst to the general public, Swift has been shelling out what's likely a pretty penny to restore her home in Beverly Hills to the architectural splendor it once claimed in 1934. According to Mansion Global, the Beverly Hills Cultural Heritage Commission voted last week to give the okay to designate Swift's home a local landmark.

With the help of a limited liability company, used to conceal her identity, Swift snatched up the home for a cool $25 million last year, a few million below the asking price, which was as high as $32 million, according to the site. Prior to Swift buying the property, it belonged to the iconic Hollywood producer Samuel Goldwyn and his heirs, who owned it for more than 80 years. And according to an assessment of the ongoing renovation work, Swift hasn't been skimping on preserving the details that made the place the perfect backdrop for hosting celebrities in the 1930s. Per Mansion Global:

In the early 1930s, Goldwyn was looking to move from his house in Hollywood Hills to a more spacious estate, where he could better entertain and host film screenings, when he settled on a plot of land in Beverly Hills. Goldwyn and his wife Frances hired renowned architect Douglas Honnold to build a Georgian Revival house on the plot, even bringing in set designers to help with construction, according to a separate report Ms. Swift commissioned from architects Barbara Lamprecht and George Taylor Louden.

In the end, Honnold created a two-story, 11,000-square-foot house made of white-painted brick and stucco. The dramatic windowed entryway leads to a sweeping, curved staircase that leads to four bedrooms, including a master suite, on the second floor. The home has an additional guest suite located above the garage.The terraced grounds include a swimming pool and cabana, tennis court and a tool shed.
Sounds like when all is done, Swift will have the perfect backdrop for all of her spur-of-the-moment photo shoots with friends. Or maybe just some good parties.