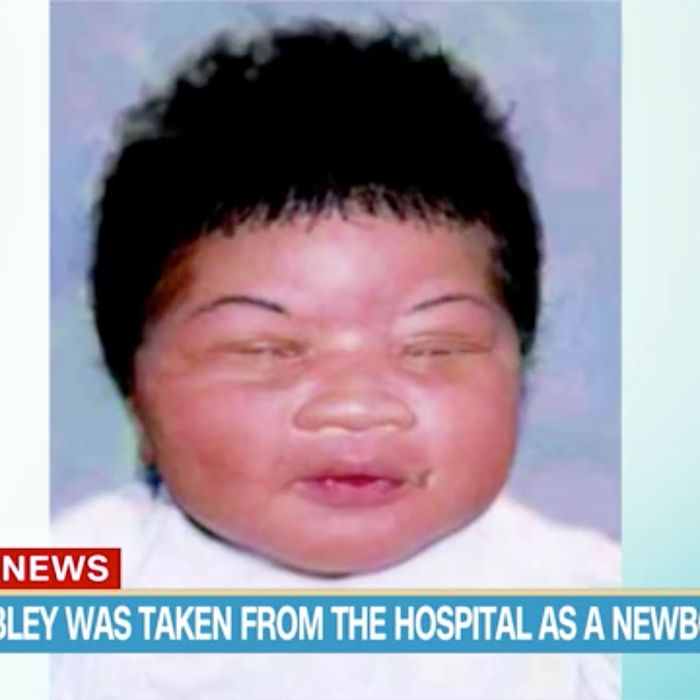 A composite of Kamiyah Mobley created when she was first kidnapped.
On July 10, 1998, newborn Kamiyah Mobley was stolen from the University Medical Center in Jacksonville, Florida by a woman who was pretending to be a nurse. Despite thousands of tips over the years, she had yet to be found – until recent information led investigators to Walterboro, South Carolina.
In a Friday news conference, Jacksonville Sheriff Mike Williams announced that Kamiyah Mobley's identity was confirmed via a DNA test. The 18 year old, who was living under a different name, believed that Gloria Williams, 51, was her biological mother.
Williams was arrested and charged with kidnapping; she will be extradited to Florida shortly.
As for Mobley, Sheriff Williams said, "She's taking it as well as you can imagine. She has a lot to process."
The Cut will update this post if any new information becomes available.