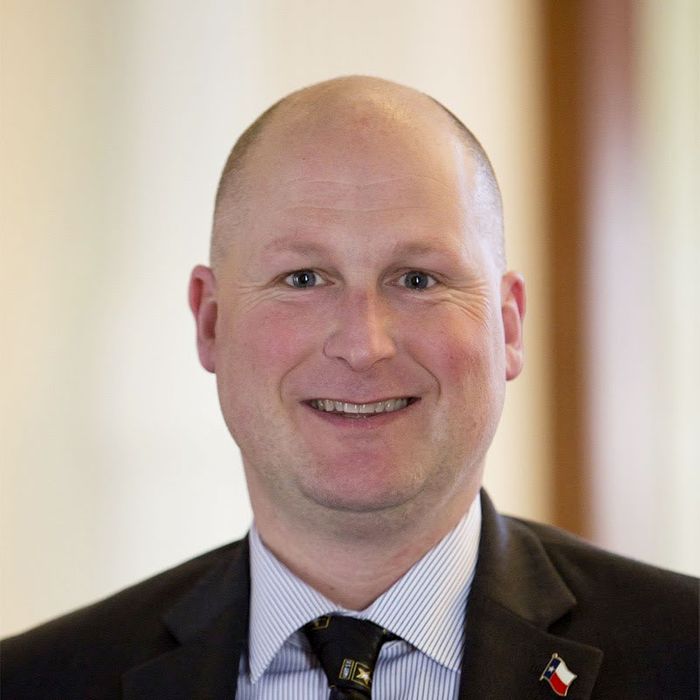 Tony Tinderholt.
Photo: Courtesy of Google+/Tony Tinderholt
Earlier this month, Texas lawmaker Tony Tinderholt introduced House Bill 948, the "Abolition of Abortion in Texas Act," which seeks to criminalize any abortions in the state of Texas that take place after the moment of fertilization.
In an interview with the Texas Observer, Tinderholt — who is also against abortions in the case of rape or incest — explained the reasoning behind the bill. Per the Observer, he "defended the proposal by saying completely removing access to the procedure would 'force' women to be 'more personally responsible' with sex."
Tinderholt continued:
"Right now, it's real easy. Right now, they don't make it important to be personally responsible because they know that they have a backup of 'oh, I can just go get an abortion.' Now, we both know that consenting adults don't always think smartly sometimes. But consenting adults need to also consider the repercussions of the sexual relationship that they're gonna have, which is a child."

In regard to Tinderholt's comments about it being "real easy" to obtain an abortion, Texas already has major abortion restrictions in place, including a 24-hour wait period after a mandatory counseling session that often includes misleading information, as well as a 20-week abortion ban.