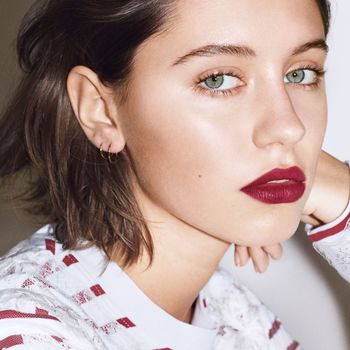 Iris Law for Burberry.
Photo: Burberry
How's this for a genetic jackpot: Iris Law calls Jude Law dad, and her mom is actress Sadie Frost. Then there's her godmother to consider — a fairly accomplished model who goes by the name of Kate Moss. It's no wonder then, how as of this week, the 16-year-old became the newest face of Burberry beauty.
Law specifically fronts Burberry's Liquid Lip Velvet collection — a creamy matte lineup of 14 shades: "My favorite colors are Oxblood and Bright Plum," she says. "When I'm trying to wear a nude I like Fawn Rose."
The Cut caught up with the newly minted campaign headliner a few weeks before the lip shades launched and learned five new facts about the model that's poised to be everywhere this year.
1. She's been wearing makeup for years.
"I started probably when I was 12 or 13. I'd obviously tried makeup before when I was younger just to experiment, but I started wearing it [regularly] later."
2. Her beauty philosophy is "less is more."
"I don't wear too much makeup. I keep my makeup quite dewy and moisturized. I don't really wear too much of the full, contour coverage, but I definitely experiment with lip colors and eye colors."
3. Her greatest beauty find comes from India.
"I drink a lot of water and try to get as much sleep as possible, which is the obvious thing, but it's really good for your skin. I always take off my makeup and keep really moisturized — I moisturize a lot during the day, especially if I'm wearing makeup. I use all-natural washes and ingredients. Coconut oil for my skin, rose water to take off my makeup. When I was in India I got an Ayurvedic cleanser. It was meant to be a wash but it's got like a scrub in it, so I use that if I ever need to exfoliate my skin. I think it's some sort of mud."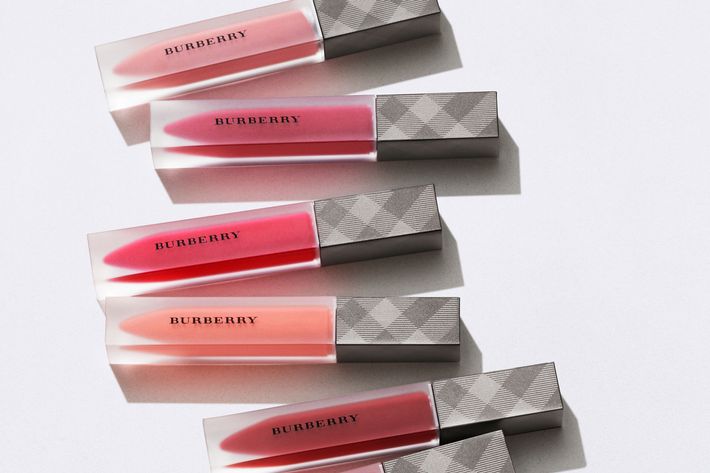 4. She's a museum buff.
"When I last visited it was so cold that I almost couldn't be walking around. I'd love to go when it's more summery because I haven't been there then. I always go for the Christmas-y feeling of New York. When I was there recently I wanted to go to this gallery. It was something in the New Museum where you re-created what it feels like to be in a dream. And there were frequencies in the air that made you sleepy or something. I tried to go and there was a really long queue."
5. Her famous inner circle gave her very basic advice on how to model.
"'Be polite, be friendly, be yourself, don't be too nervous,' I've been told."