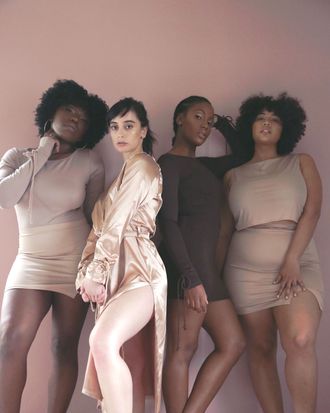 Too often, new clothing lines come out and though they might beautiful and maybe even affordable, they forget stylish women come in all kinds of different sizes. Enter Nadia Aboulhosn, a Cut contributor who recently released her own clothing line, which is the best of both worlds: chic and inclusive.
Last Fashion Week she designed curve-inclusive pieces for Addition Elle and Boohoo, so it's only fitting for her to come out with her own namesake label this year. The collection is all in neutral tones, in sizes small to 3X — making it easy to mix and match the dusters, bodysuits, dresses, and skirts that come in beige, Champagne, and brown.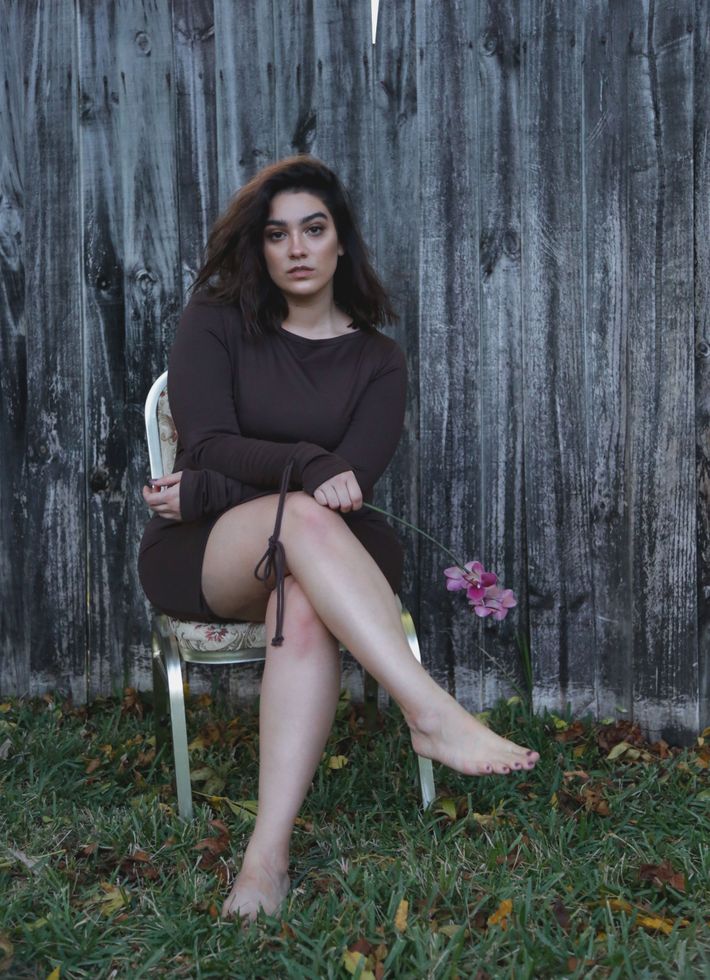 In talking with Aboulhosn about the conception of her clothing line, she said, "I used to work in a small Middle Eastern restaurant inside a mall growing up, and I always remember looking at people's outfits and thinking of ideas of how I would make it better. After I applied for FIT's fashion design program and got denied, I knew I had to find a way to design clothes for women like myself."

Marie Dress, $65 at Nadia Aboulhosn.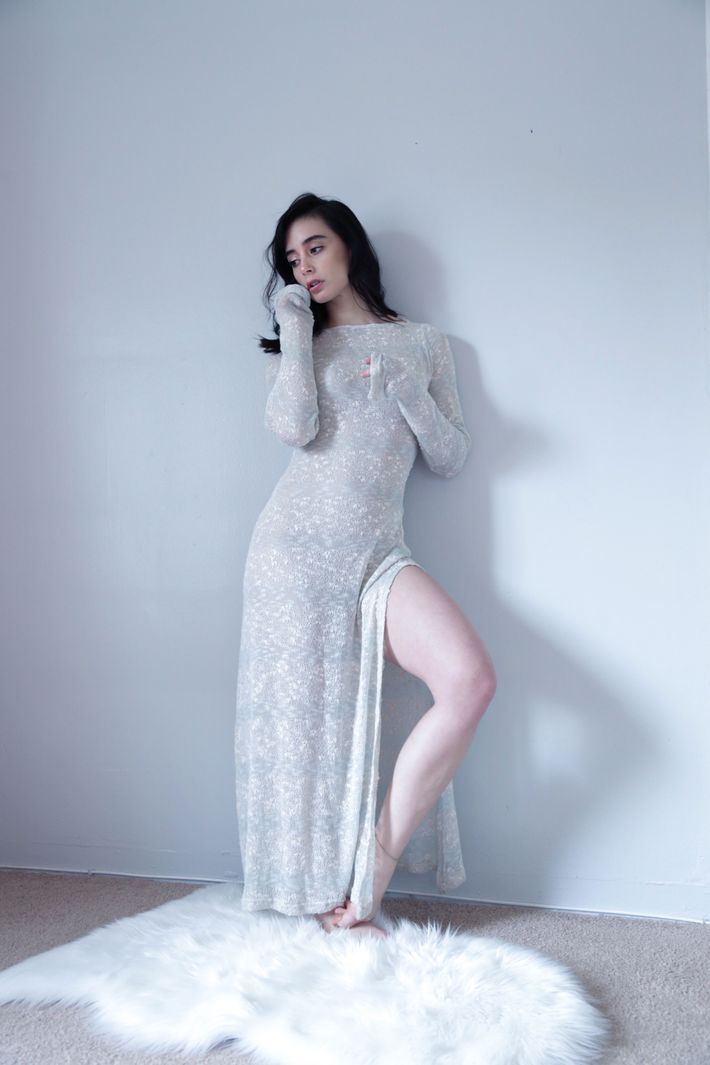 She went on to say, "I made this collection because I want to see all women represented; that includes size and ethnicity. The dope thing about having my own line is I'm also choosing who I want to model. I can create imagery that goes out into the world and have women who don't look like the 'typical beauty standard' be seen."
Christine Dress, $99 at Nadia Aboulhosn.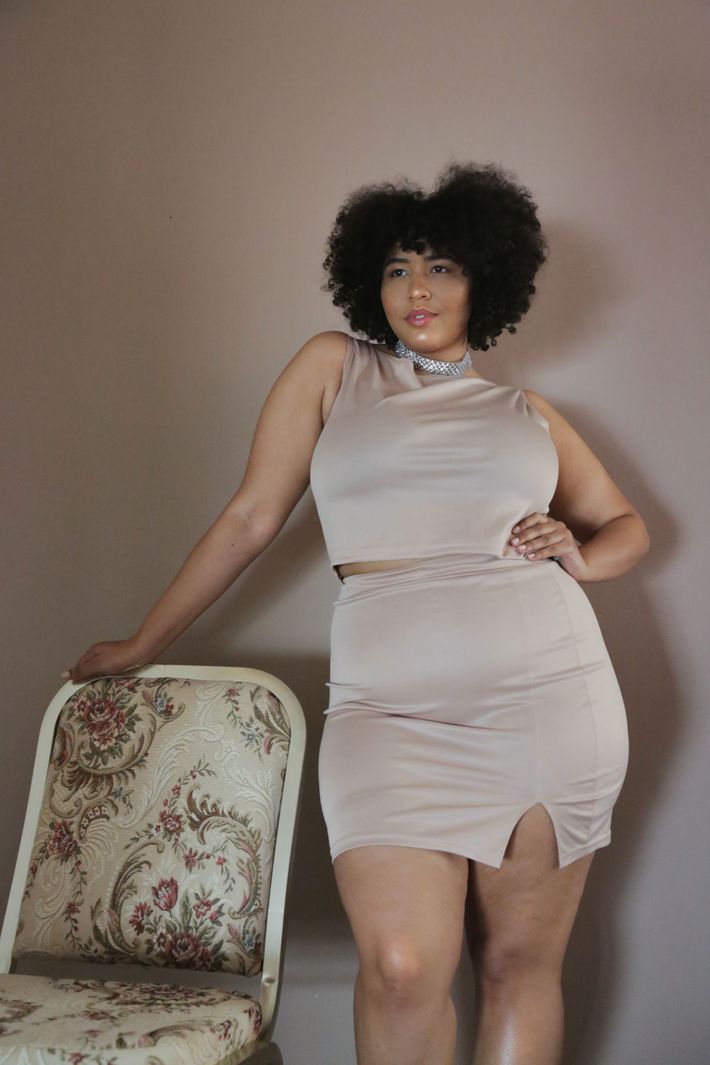 Pieces are already selling fast. How refreshing it is, to see women of different shapes and colors pulling off looks society has told them they can't wear.
Cindy Top, $25 at Nadia Aboulhosn, Cindy Skirt, $28 at Nadia Aboulhosn.