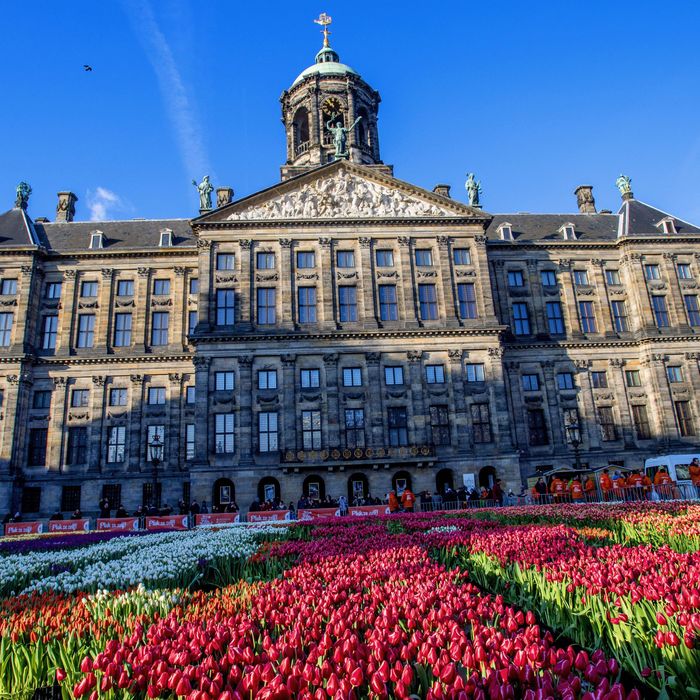 The Netherlands: Your new utopia.
Photo: ROBIN UTRECHT/AFP/Getty Images
On Monday, Donald Trump reinstated the Global Gag Rule, which bans federal funding for international nongovernment organizations that have anything to do with abortions — including just offering information. By now it's pretty much tradition for incoming Republican presidents to sign the order, but this time the move sparked an international response. According to the BBC, thanks to Trump, the Netherlands wants to set up an international fund that will reportedly allow women in developing nations to gain access to contraceptives, clear information, and abortion.
Lilianne Ploumen, a Dutch minister, said other governments and businesses would be able to donate to the fund, and many have expressed interest in doing so. She also pointed out that restricting abortion access would just lead to "more irresponsible practices in back rooms and more maternal deaths," which is a well-documented fact.
"In the Netherlands, I would suggest that there is firm support for the rights of women and girls," she added. "And there is a lot of support of promoting, but also protecting those rights."
As if that weren't incentive enough to learn Dutch, the satire show Zondag met Lubach recently released a video explaining the whole "Netherlands" concept to Trump in a dialect he'll understand:
In conclusion: We hear Amsterdam is beautiful this time of year.