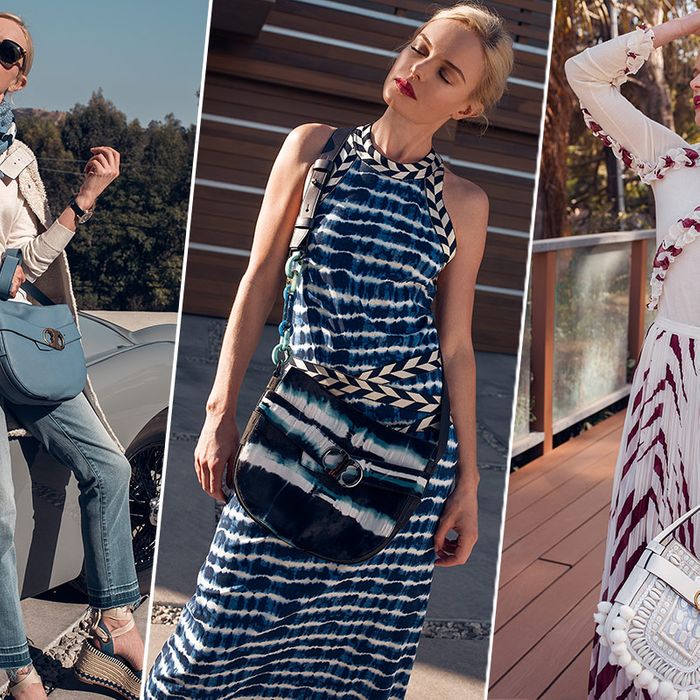 Photo: Margaret Zhang/Courtesy of Tory Burch
When you're in the fashion closet, you see a lot of clothes come in and out. On stressful days, a co-worker might pop her head in to look at some pretty pieces to cheer her up, or stop to ask what something might be. The unexpected hit of the last 18 months? Tory Burch. There's something about her work-friendly dresses, printed skirts, and elegant tops that makes women pause in surprise. The most common reply is, "Oh, I wasn't expecting that, but I'm into it." Expect to see the same reaction to the brand's latest version of its Gemini bag.
Not to be confused with its predecessor, the original Gemini Link shoulder bag, the new range isn't as spatially excessive (you can't really fit your whole lunch or laptop here), but there's still enough room for the person who prefers to travel light. The lineup of bags includes everything from an easy-on-the-eyes cornflower blue, to classic black, but there are a few unexpected combos you won't see anywhere else too, like a psychedelic tie-dye-printed leather version that's not too egregiously Coachella-y, and our personal favorite, a cream-colored pom-pom mini bag that swishes as you walk. The full range starts at $495 for colorful solid leather styles, up to $795 for the tie-dye.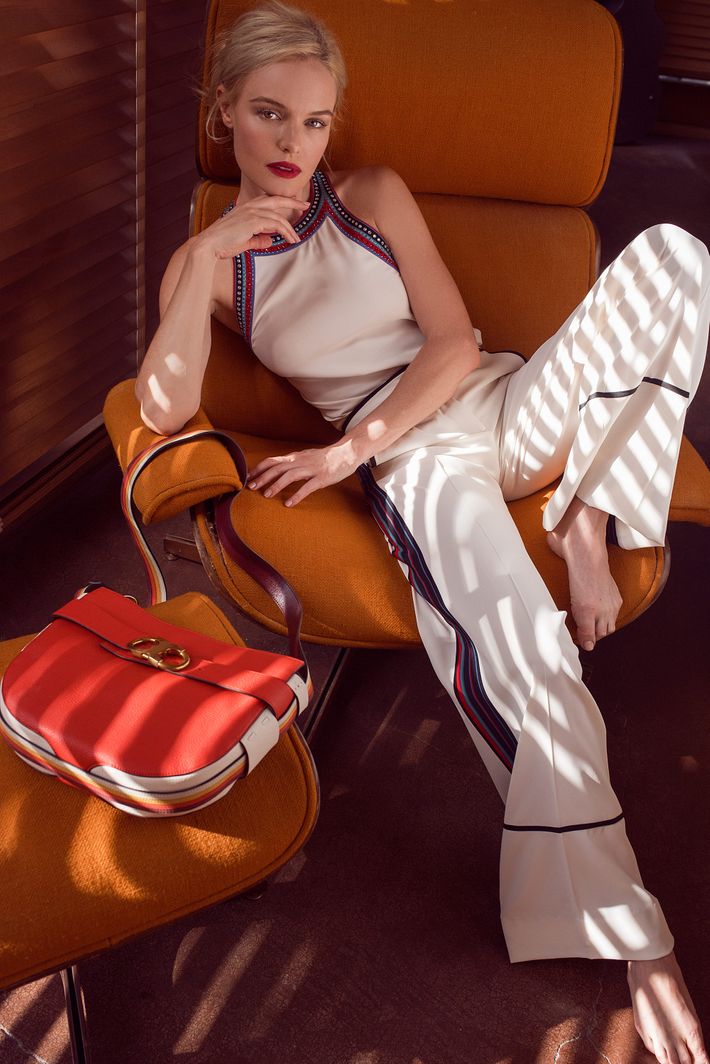 Photo: Courtesy of Tory Burch
Photo: Courtesy of Tory Burch
Photo: Courtesy of Tory Burch/Arian Camilleri
Photo: Courtesy of Tory Burch