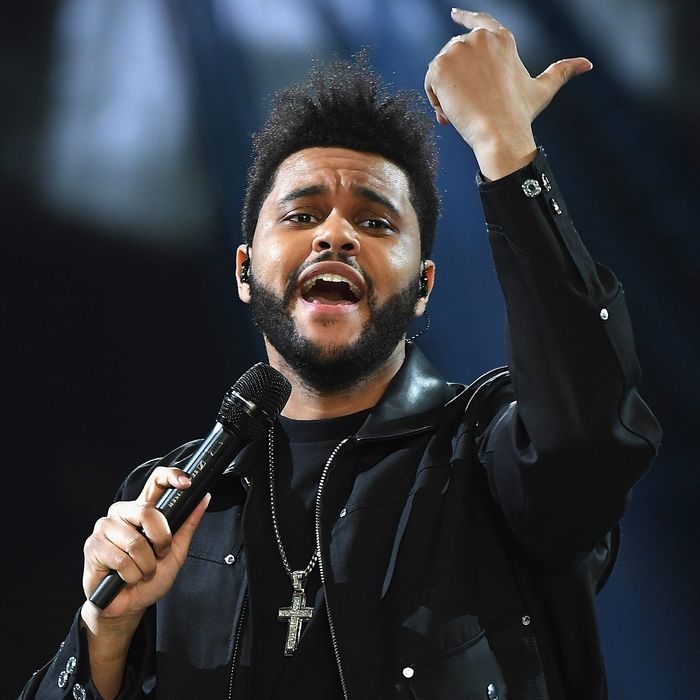 The world's greatest mystery, we're sure.
Photo: Dimitrios Kambouris/Getty Images
Months after the fact and the Weeknd just cannot wrap his head around the way in which Donald Trump says he would sexually assault women. It's the physical mechanics of Trump's threat that particularly has Abel Tesfaye stumped. In a new GQ profile, when asked to consider how fame can increase the opportunity for sex and somehow skew one's sense of consent, the Weeknd says he couldn't fathom anyone ever behaving like Trump. Referencing Trump's infamous "grab her by the pussy" comments caught on video, he said, "I don't know anybody that would do that. I know a lot of people in the industry, and I don't know anybody. Like, a random girl that like you just spoke to? No. I mean … No. How do you even grab a pussy? Like, is it even grabbable?" And if anyone would know, it's self-professed sexual deviant (in song, anyway) the Weeknd. Despite being Canadian, the Weeknd previously protested Trump's election by refusing to appear on a taping of Jimmy Kimmel Live where Trump was also appearing. His GQ interview now reveals the Weeknd's post-election reaction to his neighboring country actually making Trump president: "America, man. They never fail you." How dare we let him down!