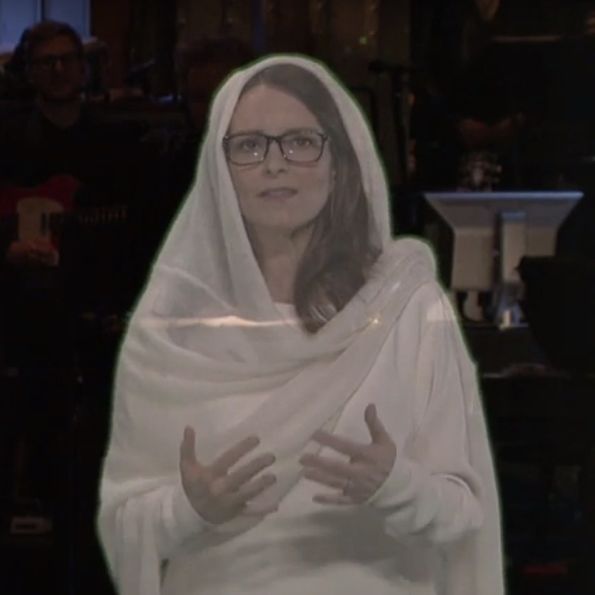 Photo: Saturday Night Live/NBC/YouTube
Tina Fey appeared as a hologram during Felicity Jones's Saturday Night Live monologue to offer the Rogue One star some pertinent advice on her hosting gig, and to get in a little dig at Trump while she was at it.
Fey, as a hologram dressed in all white, brought to mind one thing — the recent, tragic death of Carrie Fisher, whom Fey has cited as a huge inspiration. While Fey didn't go full Liz-Lemon-as-Leia, she did channel some Star Wars style with a flowing, all-white outfit, which she acknowledged with a joke about Eileen Fisher's holiday sales.
Fey also mentioned that President-elect Donald Trump would probably be tuning in to offer his own review. "No matter how it goes, the president will say it's sad and overrated," she quipped.