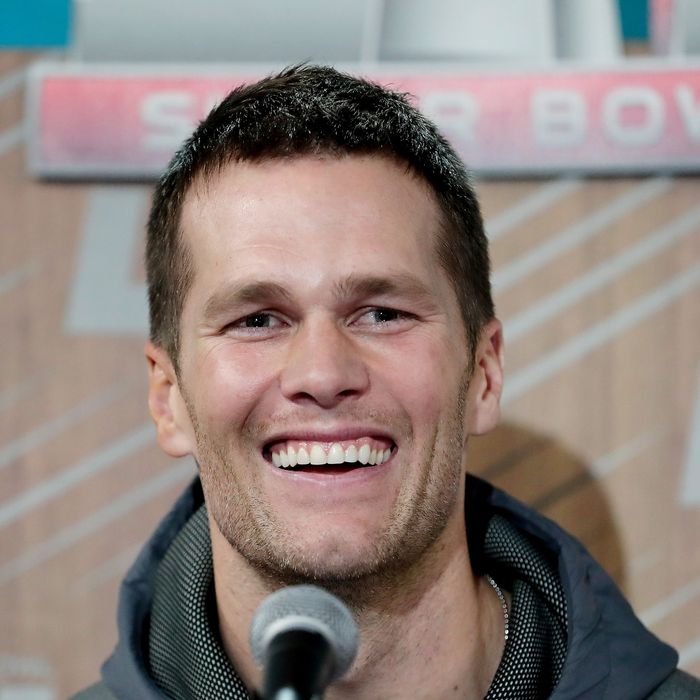 Tom Brady.
Photo: Tim Warner/Getty Images
Many people have wondered, "What time is the Super Bowl?" and we will tell you — it's on Sunday, February 5, at 6:30 p.m. Many other people have wondered, "Will Tom Brady ever say something of substance about his 'friend' Donald Trump?" to which we say, almost certainly not. Instead he will tell you about his fancy necklace with magical powers.
In Super Bowl LI, which is not taking place on Long Island, Brady will wear a necklace given to him by his wife, Gisele Bündchen. From the Post:
"She gave me this [necklace] for protection, and she'd be really happy that I'm wearing it because she doesn't like anyone hitting me. She always says, 'Throw the ball really fast, really fast.' So that's what I try to do."
Good luck, Tom!