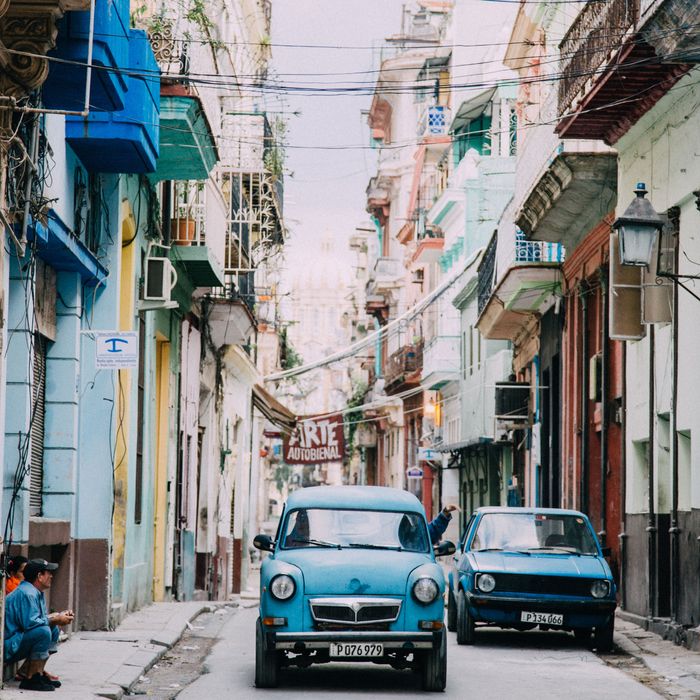 The colorful streets of Havana.
Photo: Lucy Laucht
Weekend With is an ongoing Instagram series that features people we like photographing places we'd like to be. Follow @thecut on Instagram to join in, and tag your photos with #weekendwith when you travel somewhere new.
Lucy Laucht, a Brit in New York by way of Australia, writes about traveling and takes photos everywhere she goes. Her light-filled images capture everything from grand landscapes to tiny everyday details like a rearview mirror on a road trip, or the tile design on a floor. Laucht's snapshots of Cuba show why the country quickly became one of her favorite places.