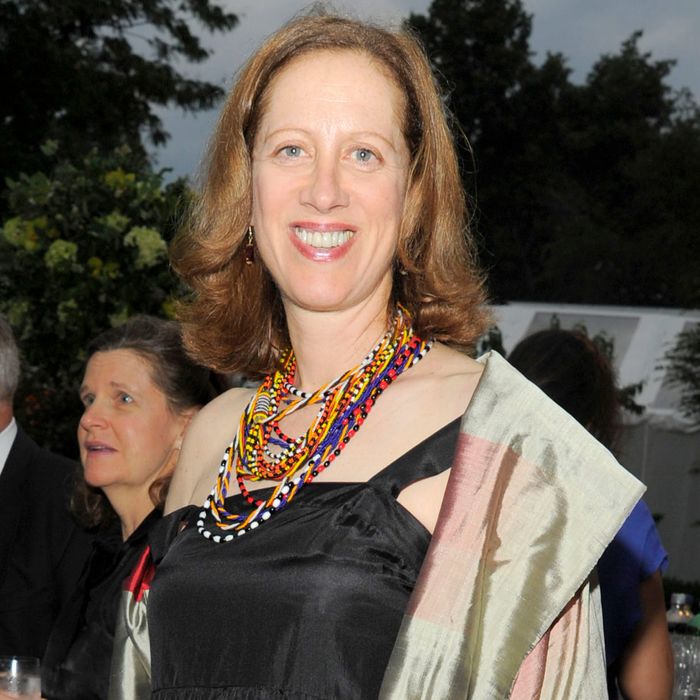 Cathy Heller.
Photo: Patrick McMullan
In October, Cathy Heller became one of many women to accuse President-elect Donald Trump of sexual assault. Now, she's heading to Washington for the upcoming Women's March — after encouraging Amtrak to add another car to its sold-out train from New York, so that she and 43 others could attend.
As the Guardian reports, Heller came forward about being allegedly forcibly kissed by Trump while attending a Mother's Day brunch at his Mar-a-Lago Club. She, like many others, was subsequently shocked when he won the presidential election, and decided to attend the March not just for herself, but also to protest his stance on immigration and overall racism and bigotry. Only, there was one problem — every train from New York Penn Station to D.C. the morning of the march was sold out.
Per the Guardian:
A few phone calls later, she found herself entreating an Amtrak salesperson: how many women would she have to organize before Amtrak agreed to add another car?
A week later, Amtrak informed her that they had added more cars — at which point Heller already had commitments from 43 people who would be willing to take the train with her to Washington. Apparently, they are calling themselves "Cathy's Train."
"I like to think I'd be at a march in Washington, or at least locally in New York, even if it hadn't happened to me," Heller told the Guardian.