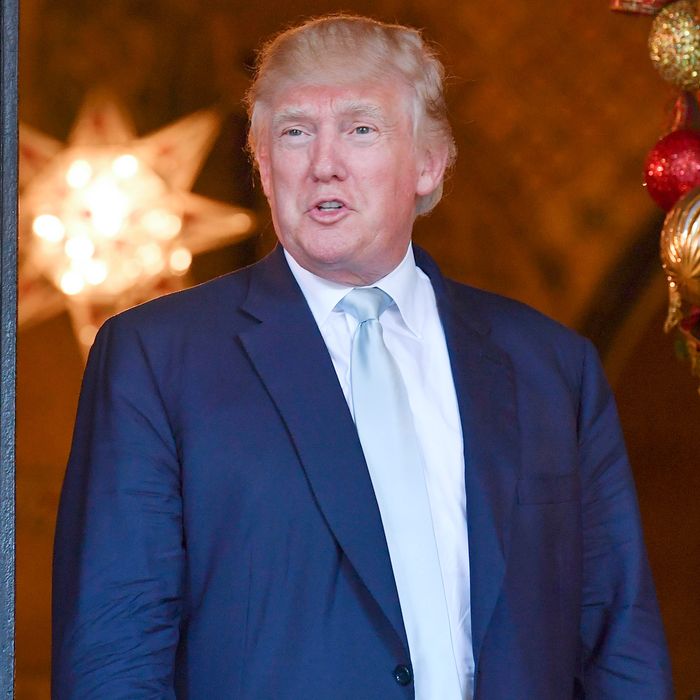 Donald Trump, fashion expert, answers questions at Mar-a-Lago.
Photo: Ricky Carioti/The Washington Post/Getty Images
Donald Trump doesn't care that A-list celebrities turned down the invitation to appear at his inauguration in January. No, the president-elect has no hard feelings — after all, an inauguration should be for "the PEOPLE!" In fact, after Meryl Streep took him to task in her Golden Globes acceptance speech, the president-elect told the New York Times that his inauguration would be one of the most popular in history, even without Streep and her A-list ilk. In fact, Trump is worried so many people will attend that Washington will experience a dress shortage.
"We are going to have an unbelievable, perhaps record-setting turnout for the inauguration, and there will be plenty of movie and entertainment stars," Trump told the Times. "All the dress shops are sold out in Washington. It's hard to find a great dress for this inauguration."
Another business opportunity for the Ivanka Trump line, perhaps?