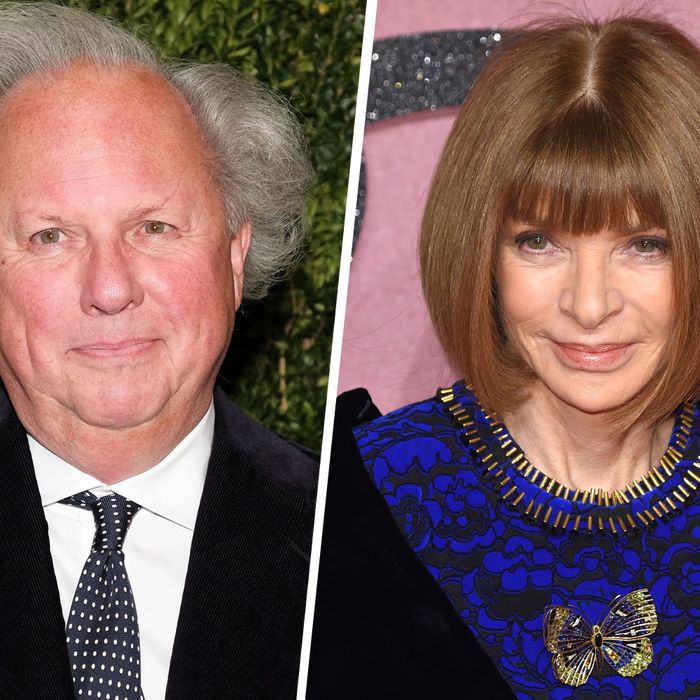 Graydon Carter and Anna Wintour.
Photo: Getty Images
On Friday, Donald Trump will sit down for an off-the-record meeting with Vanity Fair editor Graydon Carter, Vogue editor Anna Wintour, and other top Condé Nast brass, Politico reports.
The two editors have a checkered history with the president-elect. Carter coined the timeless burn "short-fingered vulgarian" about Trump in Spy magazine back in 1988, and has relentlessly critiqued him ever since, with Trump often firing back in turn. In an editor's letter in 2015, Carter wrote that Trump is still annoyed about the diss and occasionally sends Carter annotated photos of himself "in a valiant effort to highlight the length of his fingers."
Wintour, too, is a longtime Democrat and a prominent Clinton supporter. After recently being overheard complaining about the president-elect on a subway train, Wintour was quick to backtrack. "I immediately regretted my comments, and I apologise. I hope that President-elect Trump will be a successful president for us all," she said in a statement.

Wonder what these three will talk about.