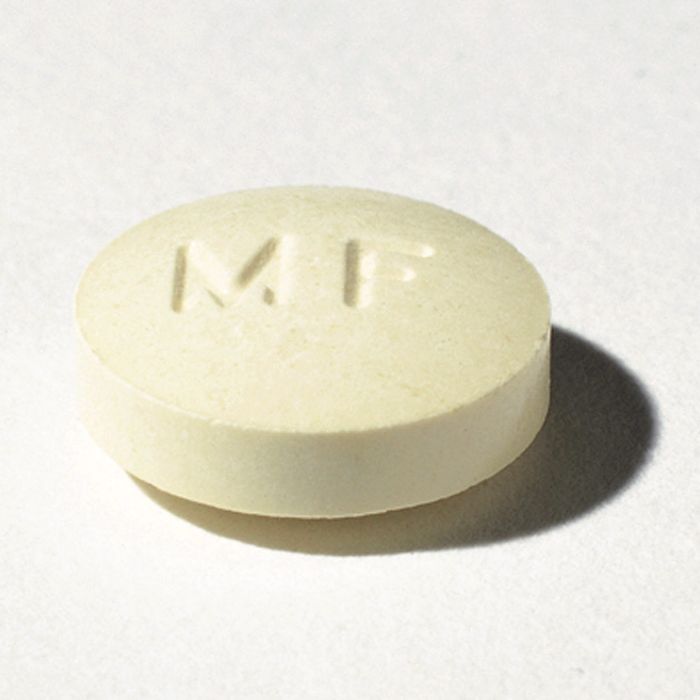 Mifeprex, an abortion drug.
Photo: Getty Images
January 22 will mark the 43rd anniversary of Roe v. Wade — and, as new research shows, the abortion rate in the United States is at its lowest since the 1973 Supreme Court ruling.
The Guttmacher Institute — a research and policy organization committed to reproductive rights — released their findings in "Abortion Incidence and Service Availability in the United States, 2014," by Rachel Jones and Jenna Jerman. They found that 926,200 abortions were performed in 2014, with a rate of 14.6 abortions per 1,000 women between the ages of 15 and 44.
It's been previously shown that pro-choice policy does correlate with a lower abortion rate, but Jones also explained that new abortion restrictions could also be driving down the number of abortions performed.
Per Guttmacher:

"Abortion restrictions and clinic closures mean that patients may need to travel greater distances to access services," says Rachel Jones, lead author of the study. "The majority of abortion patients—75%—are poor or low-income, and nearly two-thirds are already parents. It can be very difficult for them to arrange for time off from work, transportation and child care. While many find ways to access care despite these obstacles, some of the abortion rate decline is likely attributable to women who were prevented from accessing needed services."
Still, there was no consistent link between abortion restrictions and abortion decline on a state-by-state basis.
Jones also pointed out to NPR that "abortion is going down, and births aren't going up" — meaning that more and more unintended pregnancies are being prevented via contraception.