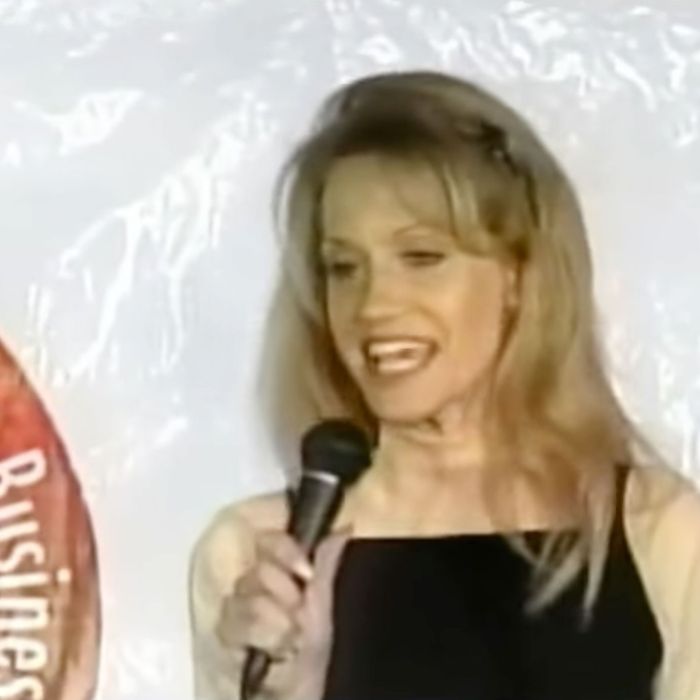 Knock knock.
Photo: Courtesy of YouTube/DailyWorldwideNews
The year was 1998. The place? The D.C.'s Funniest Celebrity charity event. And the woman … the woman was Kellyanne Fitzpatrick, better known to you today as the alternative-fact-spouting, Nutcracker-coat-wearing counselor to the president, Kellyanne Conway.
In a clip that miraculously runs for over 11 minutes, you can watch Conway do a stand-up routine that mostly falls flat. It involves jokes about being a pundit, her post-surgery leg, insider-y D.C. talk, Chris Matthews — oh, and she puts on a feather boa and sings.

Wonder what her current boss and noted comedy enthusiast thinks of it.