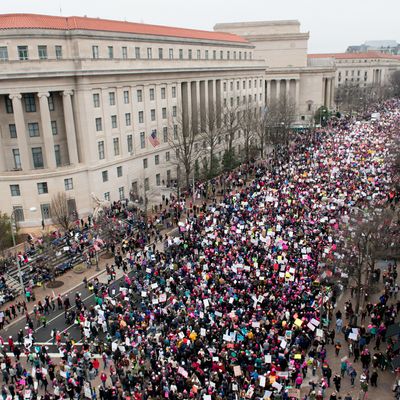 Photo: Noam Galai/WireImage
Millions of people across the world marched on Saturday to show their support for women's rights in response to the U.S. presidential inauguration of Donald Trump. Estimates from two university professors collected from local news outlets put the number of U.S. marchers somewhere between 3 and 4 million, though estimating crowd size is notoriously inexact. Still, it's safe to say the amount of marchers who showed up across the globe was significant; according to crowd scientists who spoke with the New York Times, the D.C. march alone drew approximately three times the amount of people as Trump's inauguration did.
Aerial footage compiled by CNN shows the sheer magnitude of marches across the U.S., from Washington to Los Angeles to Chicago to New York.