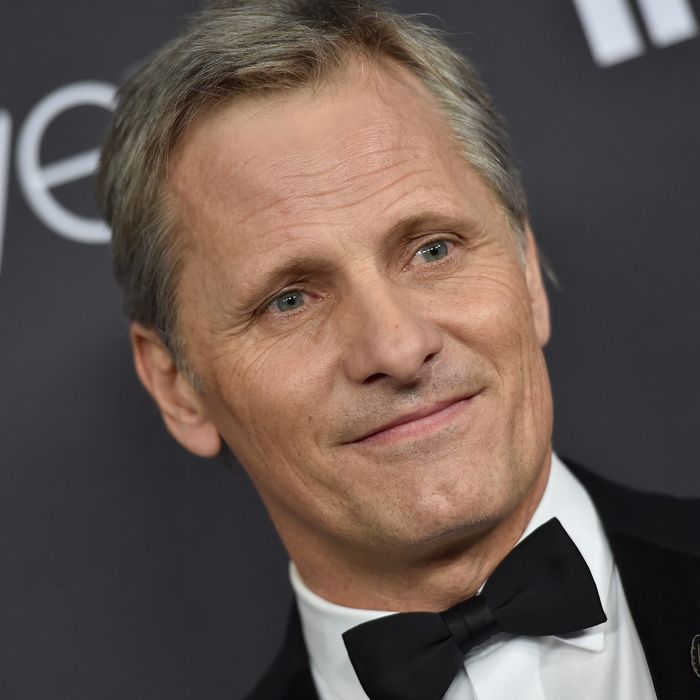 Photo: Axelle/Bauer-Griffin/FilmMagic
Maybe you wondered about the essence of Viggo Mortensen because you saw his Oscar-nominated performance in Captain Fantastic, the intimate movie by writer and director Matt Ross about a family living off the grid. Maybe you're curious about eau de Viggo because he was Aragorn in Lord of the Rings or the heavily tattooed (and occasionally nude) Russian gangster in Eastern Promises. Maybe you just like his poetry. Who's to say? We're not here to judge. In any case, we cut straight to the heart of the matter at the Variety Awards Brunch presented by Karma Automotive on Saturday.
In the harsh noon glare that seemed more Captain Fantastic than Cecconi's in West Hollywood, we asked the SAG Outstanding Cast nominees — a.k.a. the actors who played Mortensen's six onscreen children — what he smells like.
"Tea!" was the universal response. Specifically, green tea and maté, which he drinks out of a special straw and bowl. "That's what he smells like, non-stop, 24/7," said Nicholas Hamilton, who plays Rellian. "He smells like tea, yeah, green tea," Shree Crooks, who plays Zaja, agreed. Samantha Isler, who plays middle daughter Kielyr, offered, "He smells like wisdom." Crooks added, "And beef jerky. Beef jerky, tea and berries."
So that's it: Viggo Mortensen smells like tea, wisdom, beef jerky, and berries, just like you'd hope and expect. It's not just a character thing either. "That's just who he is," says Annalise Basso, who plays the oldest daughter, Vespyr.
Scent aside, what's it like working with Mortensen? "He's so aware and so kind and intelligent and definitely not the guy who you'd think he'd be. Because he's done so many great films, like Eastern Promises, and I'm a Lord of the Rings fan so I was picturing him as Aragorn. And then meeting him, he's this down-to-earth, humble guy. He would bring us presents every day. Well, not every day, but I have this dinosaur figurine that he picked up at a gas station on the way. He's just so thoughtful," Basso said. "He thought it was cool."
The intensity of playing Mortensen's preternaturally well-rounded children required some good old method acting as well as dinosaur figurines and green tea, especially for one emotionally wrenching scene near the end. "We were able to build our own shelter and purify our own water and build fire," Basso said. "I mean, we all slept in this hut together. So and that may come off weird, especially because we don't know each other, but yeah it was really special." And it probably smelled terrific.