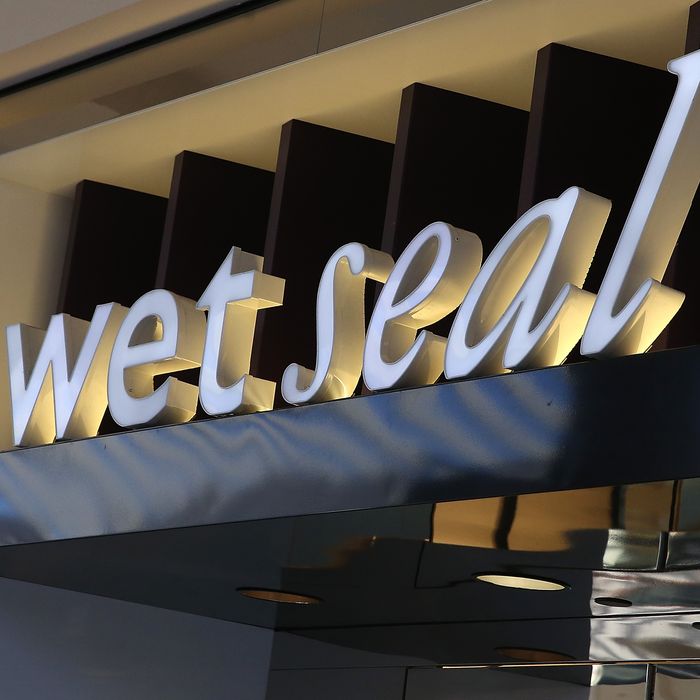 Seal you later.
Photo: Justin Sullivan/Getty Images
Wet Seal is reportedly closing its remaining stores after a bumpy few years that included massive layoffs and filing for bankruptcy protection. The Wall Street Journal reports, "Wet Seal vice president Michelle Stocker wrote that the retailer could not find the funding or partnership it needed, and 'will receive no further financing for its operations.'"
The once-trendy mall stalwart has suffered losses over the past few years along with other teen-focused retailers, and it closed over two-thirds of its stores in 2015. The letter also stated that all 148 employees at the company's Irvine, California, headquarters would be laid off, and the office closed for good.
People have mixed emotions about the news.