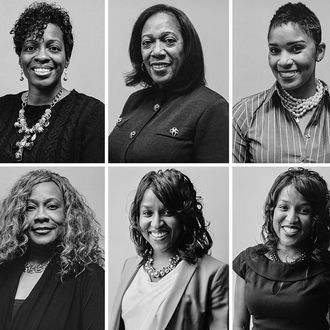 In an unprecedented event, nine black women were elected as circuit and district judges in Jefferson County, Alabama, this November. For a predominantly Republican state, the Democratic sweep came as a surprise, as Alabama is one of the few states that judges still have to run on party lines to get elected. As a woman of color, I have a complicated relationship with Alabama. I've always thought of it as a second home (my family lives in Fayette), but it's also a place that's very much stuck in time; Alabama was the last in the country to overturn its ban on interracial marriage, its gay-marriage ban was the most supported in the nation, and in 2004 a vote to take out the segregationist language in the state's constitution (which still requires separate schools for white and "colored children") failed narrowly. Barrett Holmes Pitner at the Daily Beast called it "the state where racism is enshrined in the constitution."
I returned to Alabama recently and had a chance to speak to eight of these nine inspiring women about politics in the courtroom, what it means to be a woman of color on the bench, and things they would like to see change.
Nakita Blocton, Circuit Court Domestic Relations Judge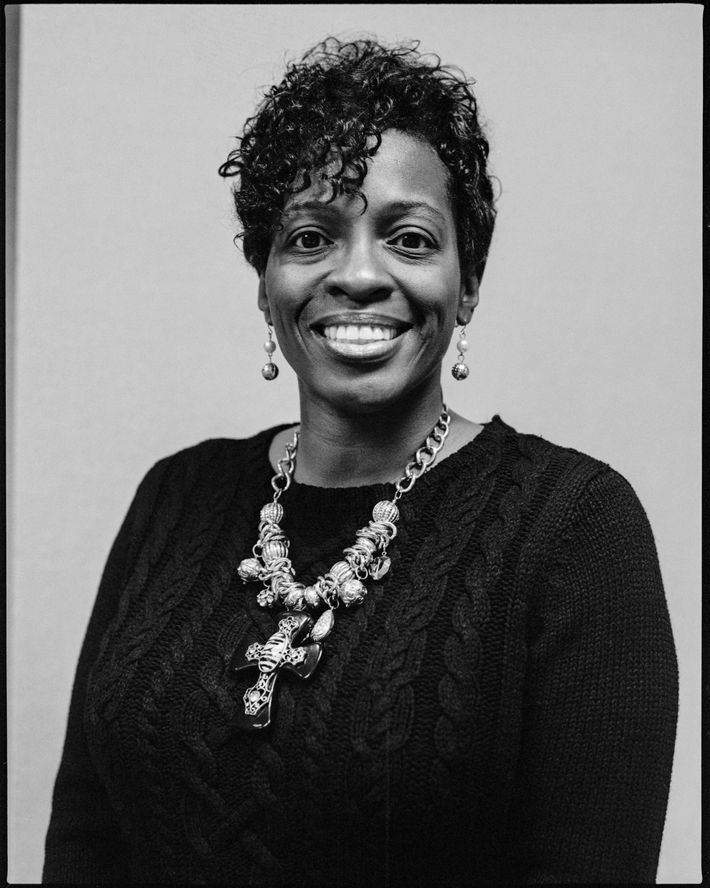 On the power of judges:
I can remember specifically trying a case involving custody of a small child, and I was [unable to get the court order I needed to protect him]. It made me realize that I was powerless; that as a lawyer I was only as good as my judge. I've also experienced cronyism in a courtroom, or what you would call the "buddy system." It's no secret that many cases are decided before they get to court, and that's not right.
On politics in the courtroom:
Running as Democrat or Republican is something that judges have to do in order to get elected in Alabama, but there's no place for it in the courtroom. Judges get to make decisions. If you're a lawyer, I don't care how you feel about a specific judge, you think about giving to his/her campaign so that your clients don't get punished. So you see people giving to campaigns and expecting favoritism.
On how she sees her role:
Lawyers and judges are like doctors. We're powerful. We can take your children away. We can take your house away, take your car away, get rid of your retirement [fund], make you give it to someone else. I mean, we touch people's lives in an extraordinary way and that is a huge duty.
Shanta Owens, Criminal Division District Judge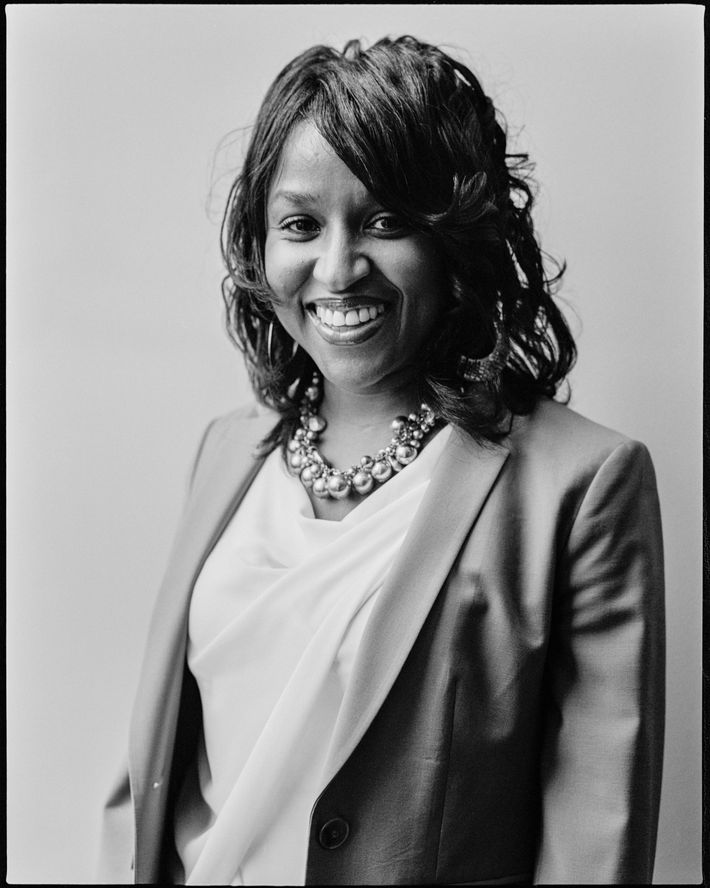 On the possibility of becoming a Supreme Court Justice:
No, I don't have aspirations to be a Supreme Court Justice. I'm a bit of a realist. Alabama would have to change a lot in order for me to really believe that I would be able to win a Supreme Court seat here. However, if we were elected on districts — maybe.
On how her experience will impact her role:
My predecessor was an older white male and while I thought he was a great drug-court judge, there are just different experiences as a young African-American woman that I will bring to [my position]. For example, [I'm more realistic about what we can ask of people] who are already living in poverty-stricken situations. I grew up in a place that was not an upper-class community, and I get that it is harder to change your conduct when your entire family is using an illicit substance. As long as someone is a nonviolent offender, I want to punish the behavior, but I also want to give another chance at making a clean start for life.
Agnes Chappell, Circuit Court Judge, Divorce Court Judge
On meeting the needs of the community:
What I can do is make sure that justice is administered in the courtroom over which I preside, because that's not true for some courtrooms. And wherever possible, to educate the public. I'll also do whatever I can to help educate our legislators so that they will be more aware of the needs of our community and how we can do our jobs better.
On what kind of a judge she will be:
I will set, hear, and render decisions in a timely manner. That is so important for the people who are before the court because when you are going through divorces, your life and the children's lives are basically placed on hold. I would also say that I'm actively trying to help people get beyond their situation by accessing community resources, and if the resources aren't available, I have been known to develop them.
Brendette Brown Green, Circuit Court Judge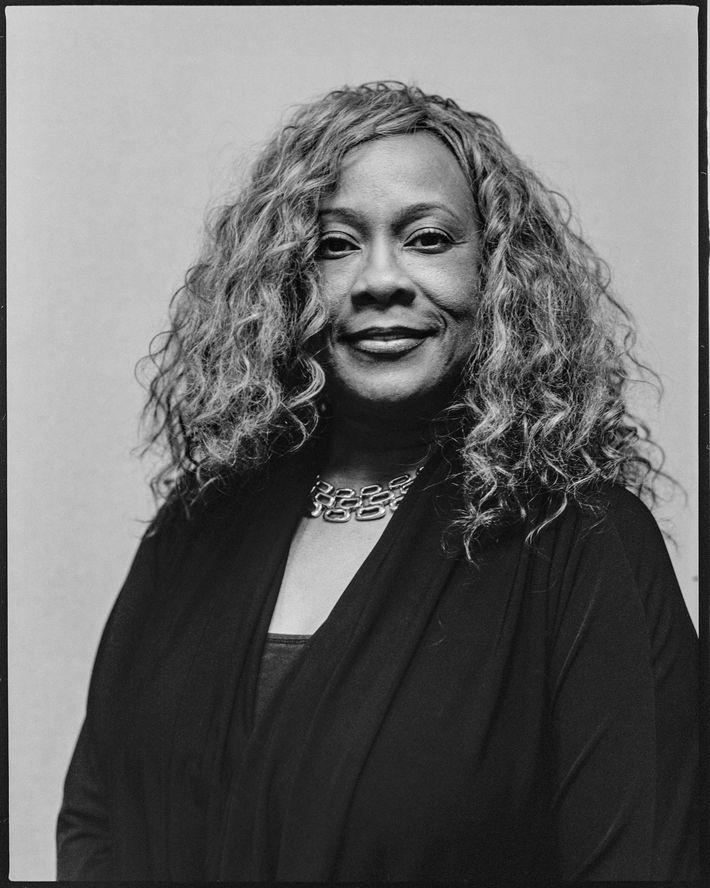 On making sure people have access to justice:
Most people just want to be heard. Sometimes it does feel like minorities feel they don't have the tools, or know how to pursue certain matters, or find that it's cost-prohibitive to pursue legal matters. I'm concerned about all citizens having access and also feeling that they're treated fairly in any court regardless of who is sitting on the bench and regardless as to who they are.
On why she will make a great judge:
In this particular court, they've never had an African-American female on the bench. In Circuit Court, most of the decisions are going to be made by a jury, but it's the judge who will navigate the process. I think the fact that I am fortunate to have the right temperament that's needed for cases and that has been developed and honed over these years of experience, of time on the bench.
Elisabeth French, Circuit Court Judge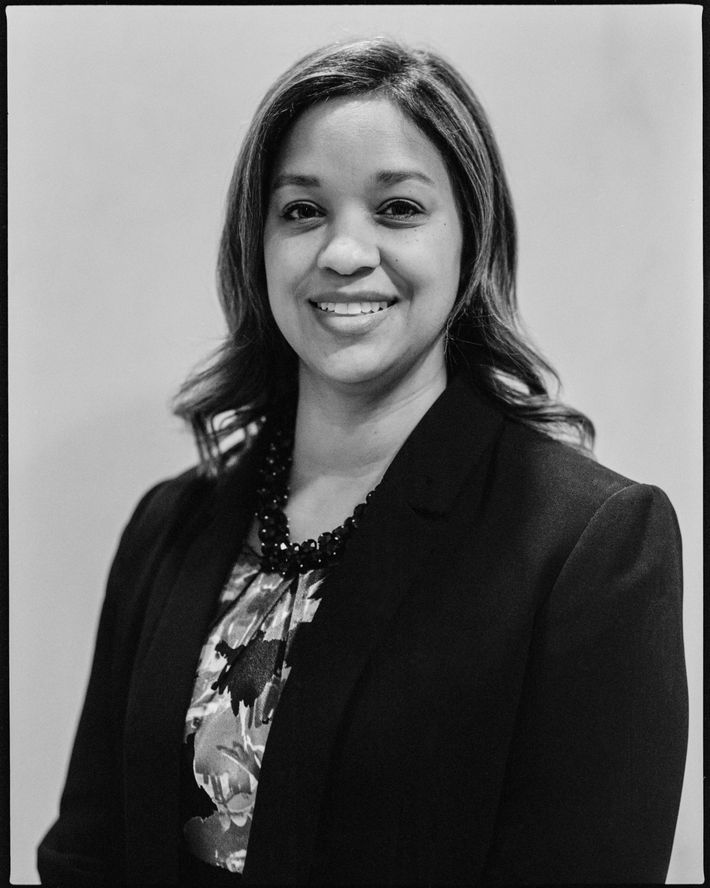 On how she sees her role:
As judges, we take an oath to follow the Constitution so that's first and foremost. But I've realized that I have a responsibility to also put mercy and practicality and real-life experiences into the decisions that I'm making. I didn't come from a real place of privilege. I was raised by a single mother, and I just knew that I would bring a different perspective to the bench whether I planned to do so or not.
On the possibility of becoming a Supreme Court Justice:
There's never been an African-American woman on either the Alabama Supreme Court or the United States Supreme Court, so if President-elect Trump wants to invite me to do so, it would be a great honor. But I'm afraid that's a bit far off in our nation's history. Maybe I'll be wrong; hopefully I'll be wrong. But that's where we are.
Javan Patton, Civil Circuit Court Judge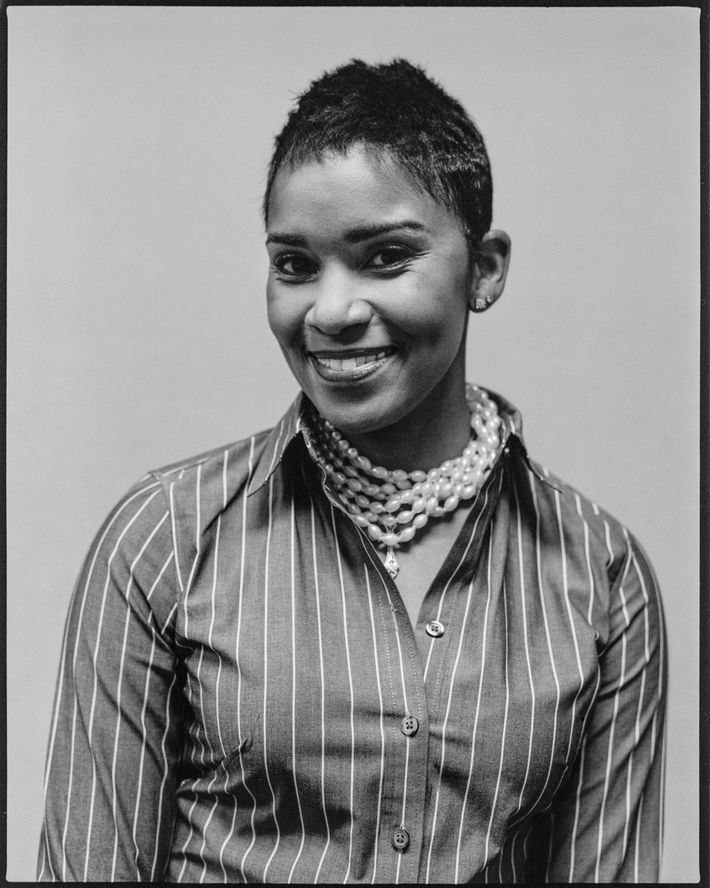 On why she decided to run:
I did not have aspirations to be a judge. I saw a need in my community and a need to change the conversation about women, African-American women specifically, in Jefferson County.
On the reality of politics as a woman of color:
It is baptism by fire, but a growing experience. I've enjoyed getting to know the community and people in general and seeing the true nature of politics. But also, it's a little disheartening that things have not changed in a way that I would like for them to, or progressed in a way that I would like for them to. I look forward to being the difference in changing things.
On racism in Alabama:
Though we have a history of blatant racism and issues in the past, there's a changing of the tide, and I want to be a part of the progression to make sure that we are inclusive and being better. I don't think any of us set out to be history makers — I think we were all just interested in making our community better. People need to see African-American women doing this and they need to see us doing it in the South.
Shera Grant, Civil Court District Judge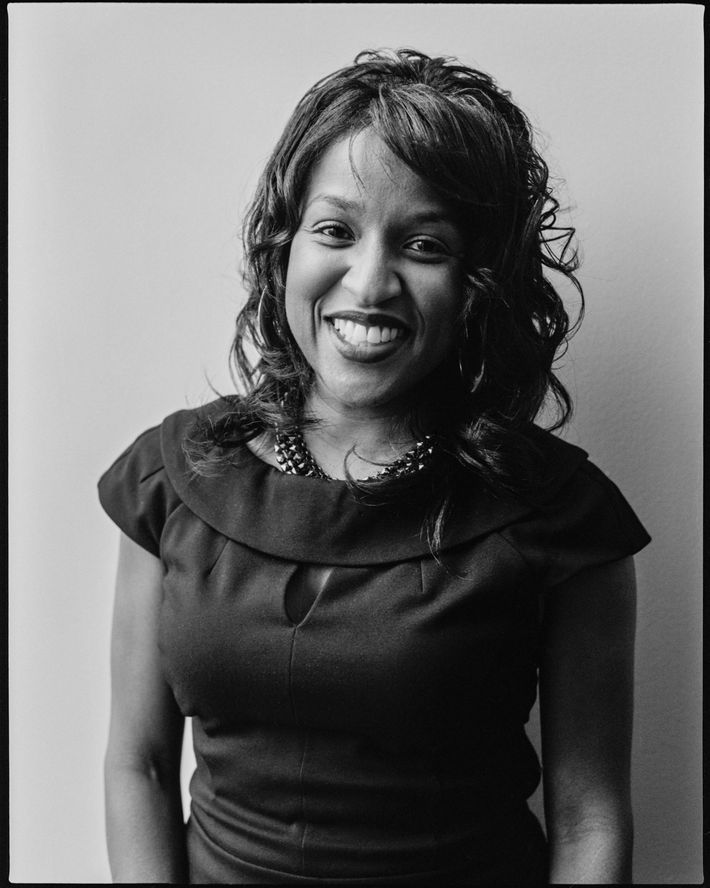 On what she loves about being a judge:
At this level it truly is like the people's court — you are touching people, and you are helping people directly. I think having more people that are representative of those in the community in power says that we are attempting to level the playing field.
On how she will be different from her predecessor:
One of the things I think that I bring is the fact that those are my people that are coming into the courtroom. I can talk with them in certain ways and speak to them about certain issues in a way that maybe my predecessors couldn't do before. When people come into my courtroom, they see an African-American on the bench, and I think they can relate more with me, and I can relate with them.
Tamara Harris Johnson, Circuit Civil Court Judge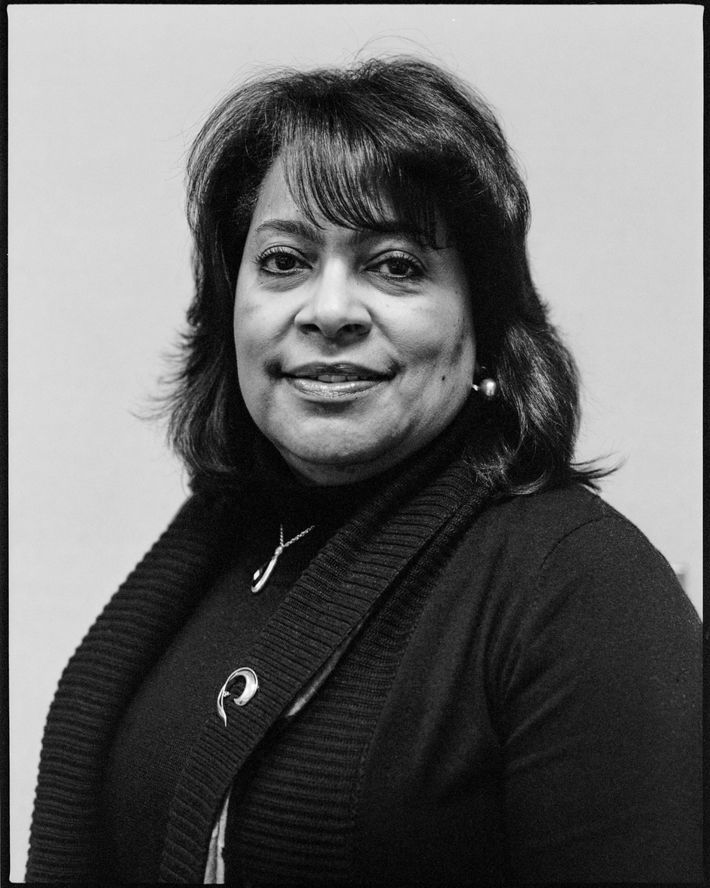 On her aspirations to be a judge:
My life circumstances have really directed my ambition to become a judge. I've been practicing law for 37 years in five jurisdictions. I am a daughter of the segregated South. I know what it's like to be treated unfairly because of circumstances of which you have no control. I have been before judges who really do not treat the symbol of Lady Justice as it should have been treated. I sought the position of being a judge to make a difference.
On the issues she wants to see change:
As an African-American woman, I have a responsibility to make sure that people not only respect my intelligence, but respect my work. And that people of color are judged, as Dr. Martin Luther King said, really, by the content of their character. All of us want the same things; we want life, liberty, and the pursuit of happiness. I don't want the hatred. I don't want the racism. So whatever I can do to help that, I'll do.
*These interviews have been edited and condensed.