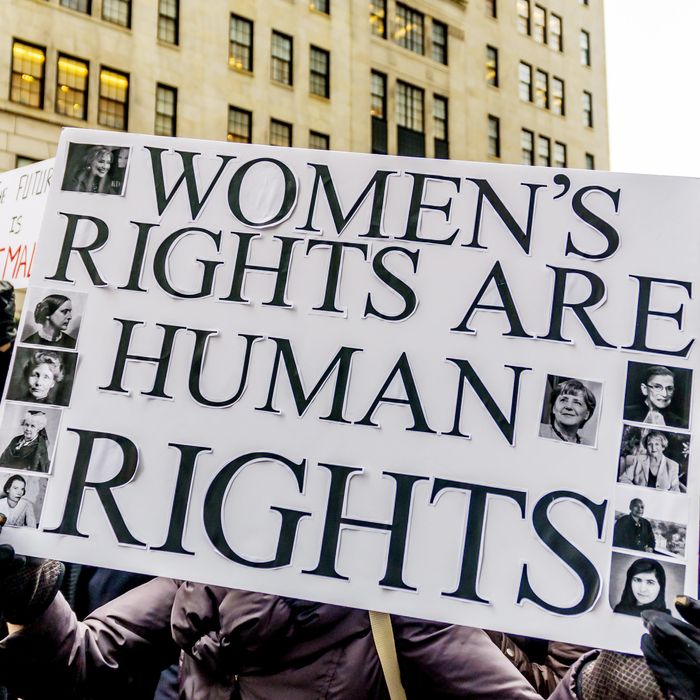 Women are striking.
Photo: Pacific Press/LightRocket via Getty Images
Women across the country are set to strike the weekend of January 20, in protest of Donald Trump's inauguration. The Women Strike will go down that Friday — the actual day of the inauguration — as well as the Saturday, which also happens to be the day of the Women's March on Washington.
Organizers of the strike are reportedly urging women to abstain from all labor that weekend to demand access to birth control and abortion, a $15 minimum wage, paid family leave and universal child care, according to Gothamist. And, given that the president-elect's campaign was marked by bigotry and misogyny, the strike's organizers are also calling for an end of harassment and degradation.
One of the strike's organizers, Paulina Davis of National Women's Liberation, told Gothamist, "This is a way for women to express their disappointment and also show power. We as women collectively have the power to disrupt workplaces and home life."
Davis added that the strike could be a good alternative for those who support the upcoming march, but are unable to make it to the D.C. or any cities hosting sister marches.