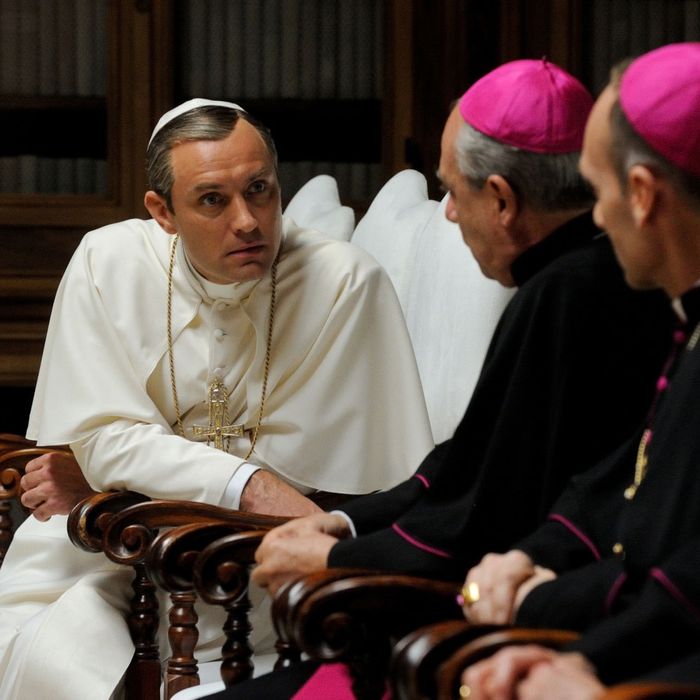 The juggling guy.
Photo: Gianni Florito/HBO
It's hard to choose which part of HBO's The Young Pope I dislike most, so in a column called Young Nope, I share the worst thing from that week's episode.
In episode three of The Young Pope, we are pummeled by Pope Lenny's egregious vanity when he asserts he is more handsome than Jesus. And I am sad to say that for the smallest of moments, I actually loved The Young Pope. That guy is completely wackadoo! And I want so badly to love him.
But all that glitters is not gold, and with the intense close-ups on Jude Law's suspiciously unblemished and completely smooth face, it's clear what is making Pope Lenny appear so young … and, my friend, it ain't holy water.
During a reflective moment strolling through the cloisters of the Papal Palace, Pope Lenny tells of a week before seminary that he spent in California with a "homely woman" who nonetheless appeared to him as the most beautiful person he'd ever seen. That's rich. When asked how he won her over (a question no one would ever ask except for on a heavy-handed TV show like this one), he picks up three oranges and juggles. "Like this," he says.
Okay, he's not that handsome.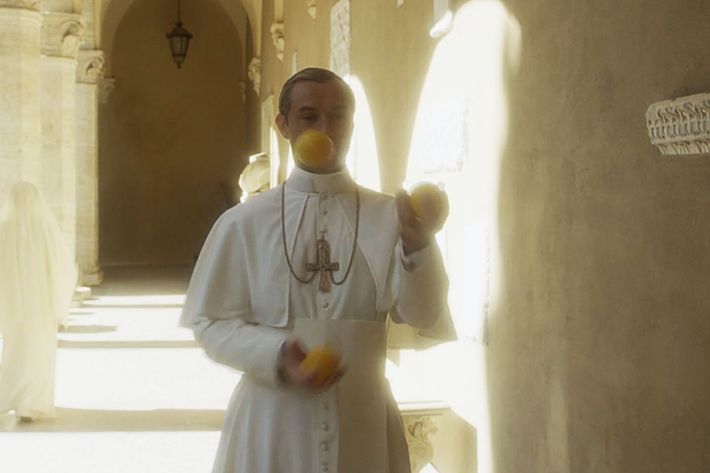 Until next time, this has been Young Nope.