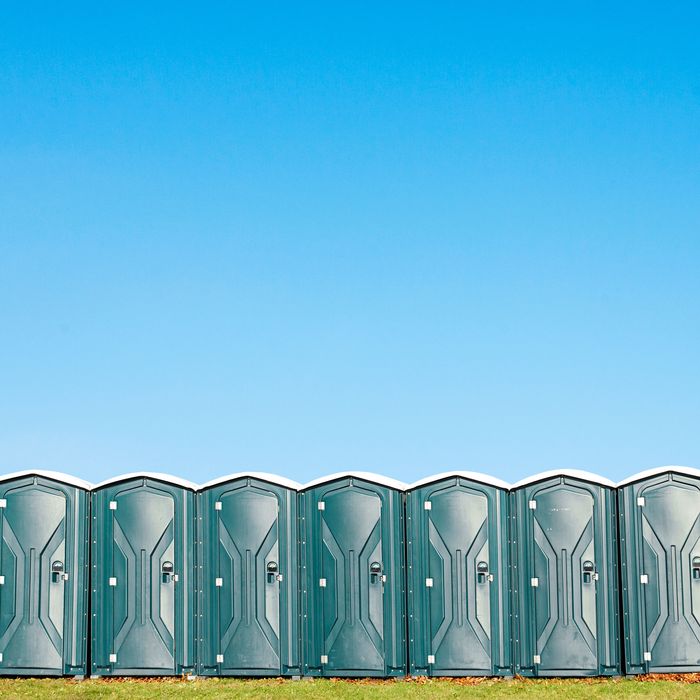 Photo: Aidon/Getty Images
If you're a person with a vagina, then you probably know by now that it's unfairly difficult to urinate standing up, quickly and discreetly and without removing clothing from the lower half of your body. And if you're going to the January 21 Women's March on Washington, this may be one cause for concern — after all, you'll be stuck outside for several hours with around 200,000 other people and, unless you have a superhuman bladder, you'll probably need to pee at least once.
For starters, to minimize the amount you have to go, avoid diuretics — like coffee or tea — the day of. Urinating in public is against the law, and while you may have regularly squatted between cars when you were drunk in college, you don't want to test your luck on the day of a massive protest.
And finally, yes, before you ask, this article was planned before the piss scandal broke. Anyway, let's get to it:
There will be Welcome Stations nearby.
Here's a map of Women's March Welcome Stations that will have bathrooms — along with food and drinks, so you can keep needing to pee forever.
As well as port-a-potties along the route.
The march organizers confirmed that there will be port-a-potties on site along the march route, though hundreds of thousands of people using the same units will get gross, so be sure to bring a small pack of tissues and hand sanitizer.

If you're really worried the port-a-potties will be too full or want to be extra safe …
Thinx, the cool-girl period panties you've seen all over the subway, also has a much less-advertised line of "pee-proof" underwear called Icon. Writer Allie Scully, who admitted she pees around 30 times per day, tested out a pair for Broadly, and reported that while they do work for leaks, they're not designed for a full bladder's worth of urine. (Standard Thinx definitely won't cut it.)

But if you don't have time to order them or if $34 a pop is too steep, then Depends may be the answer for you. They may not be as trendy, but if they were good enough for the astronaut diaper lady who drove cross country, they're good enough for you .
And if you just want to be faster and quicker …
If you want to be extra-equipped, this post from Backpacker.com offers an array of suggestions for female urination devices. They're plastic devices that allow you to seamlessly pee standing up and look like the very useful love child of a funnel and a kazoo. Even better: save them for after the march, and use them wherever and whenever you go. Power move.