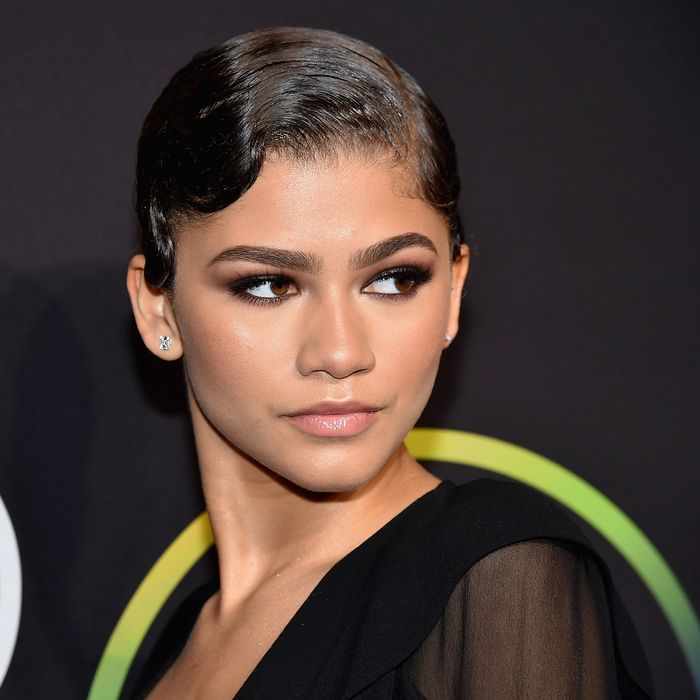 Photo: Theo Wargo/Getty Images
Actress, activist, and burgeoning fashion mogul Zendaya caught sight of a nasty, body-shaming tweet on her timeline and decided to do more than just put the original poster on blast — although she did that as well. The now-deleted tweet by user @StarpowerXCV read in part, "Never trust a top half posting ass female," in response to pictures posted by a user who goes by the handle @_illestCee.
After complimenting the woman's photos, Zendaya tweeted that she wanted to hire her to be a model for Daya by Zendaya. The woman replied, "I'm really speechless right now because becoming a plus size model has been my number one goal."
Ah, the power of Twitter.