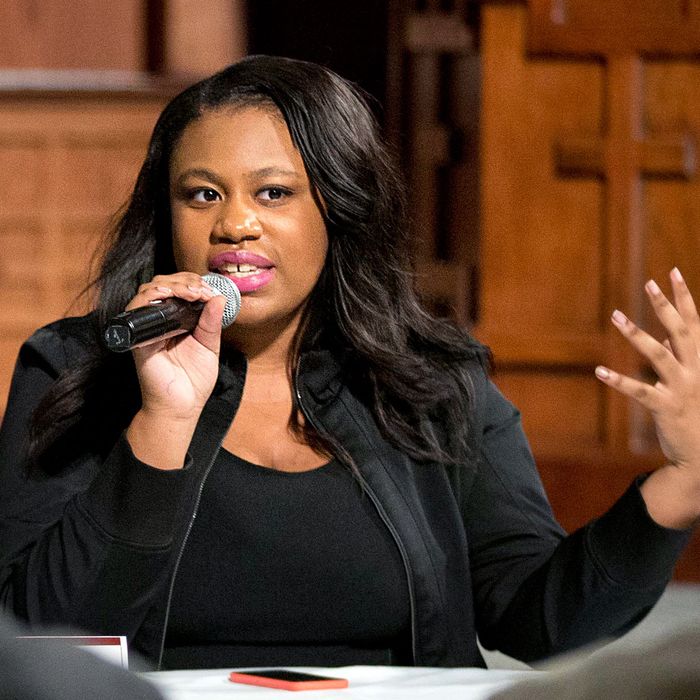 Mary-Pat Hector is running for a seat on the city council in Stonecrest, Georgia.
Photo: David Goldman/AP
More than 13,000 women are planning to run for public office, and Mary-Pat Hector, a sophomore at Spelman College, is already doing just that. The 19-year-old is running for one of five city-council seats in Stonecrest, a newly incorporated city in the Greater Atlanta metropolitan area.
Elections are rarely easy, but especially so for Hector, whose eligibility to run was questioned by a fellow city-council hopeful. In January, George Turner Jr. filed a complaint to determine whether Hector was too young to run for office. A special February 9 hearing in Stonecrest, however, pronounced that Hector was qualified to run, officially making her the youngest person to ever run for public office in Georgia, according to the Atlanta Journal-Constitution.
Hector first cut her teeth in public service years ago. She is the founder of the anti-gun-violence organization Just Think Twice, and has been recognized by Former President Barack Obama for her contributions to community service. Just last year she distributed more than 12,000 bottles of water to residents of Flint, Michigan, and she is a former volunteer member of the Hillary for America Millennial Victory Council.
Maybe all of that experience will work to her favor next month. The election will take place March 21.