Cheaters can run, but they can't hide in this brave new world of social media — not even in the comments of Burger King's Instagram account.
Instagram user @jordan_vonsmith86 made the mistake of commenting, "My girl legit took 20 minutes ordering in the drive thru last night, those whoppers were worth it tho lol." Well, another user named @shanlee_rose had questions.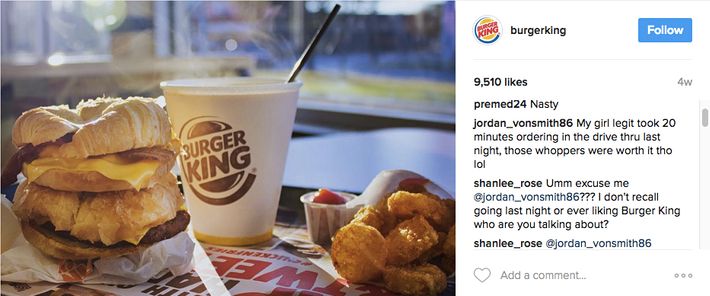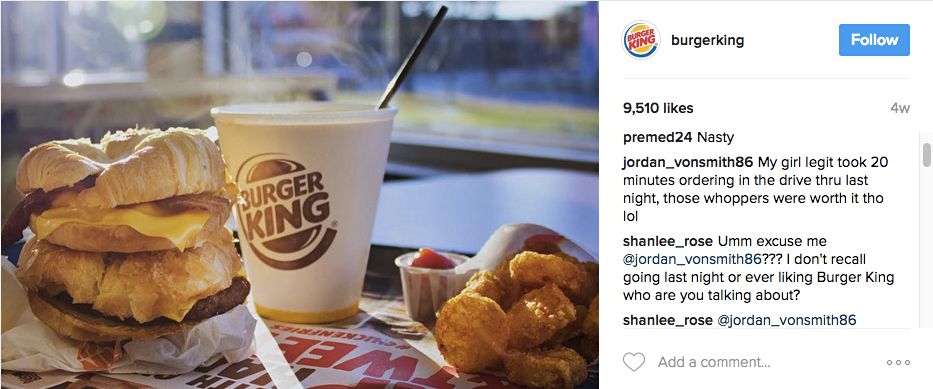 "Umm excuse me @jordan_vonsmith86??? I don't recall going last night or ever liking Burger King who are you talking about?" she commented, followed by a humble request for him to answer his, uh, phone. This became a pile-on with other users that we presume are @shanlee_rose's friends, and then @jordan_vonsmith86 bringing the third party in question to the discussion, with whom he was just "catching up." Anyway, this all seemingly ended with Jordan's stuff being tossed onto the lawn as @shanlee_rose posted, "Hope the whopper jr's were worth it. Your s**t's outside."
One innocent, Whopper-loving bystander posted, "Did I seriously just witness a breakup on BK's Instagram?" So say we all.