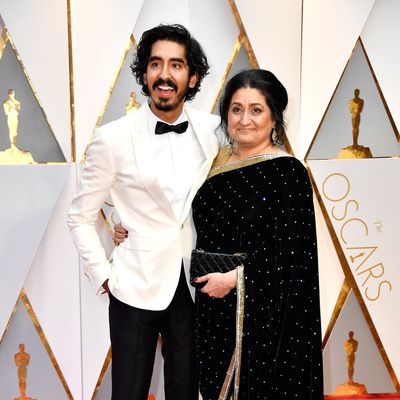 Dev Patel's date for Oscars night was him mom, Anita Patel.
Photo: Frazer Harrison/Getty Images
While every awards season gives us ample opportunity to fawn over Hollywood A-list couples walking the red carpet, it's always nice to see the industry's leading men embrace a non-romantic date for the night. And at the 89th Academy Awards on Sunday, we saw exactly that. A handful of Hollywood's top men celebrated the timelessness of motherly love by choosing to take their moms as their dates to the Oscars. Take a look:

Dev Patel and Anita Patel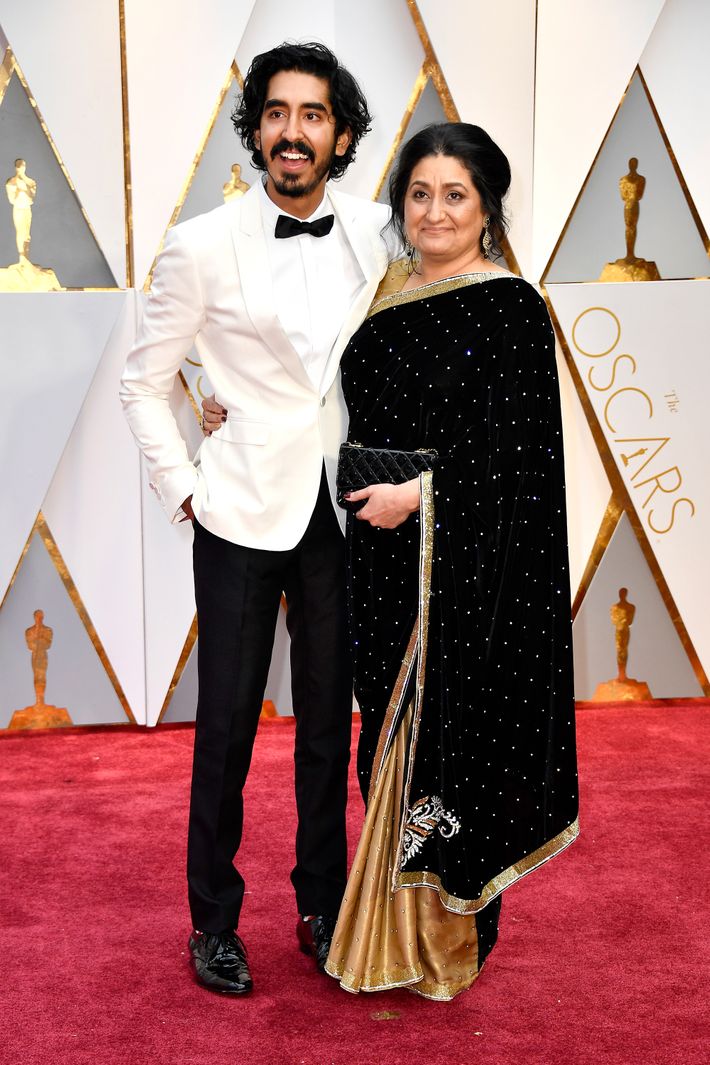 Dev Patel isn't a stranger to the Oscars, but this year was another big one for the 26-year-old actor. He was nominated for best supporting actor for his role in Lion. He arrived on the red carpet with his mom, Anita Patel, who wore a lovely black-and-gold sari.
Lin-Manuel Miranda and Luz Towns-Miranda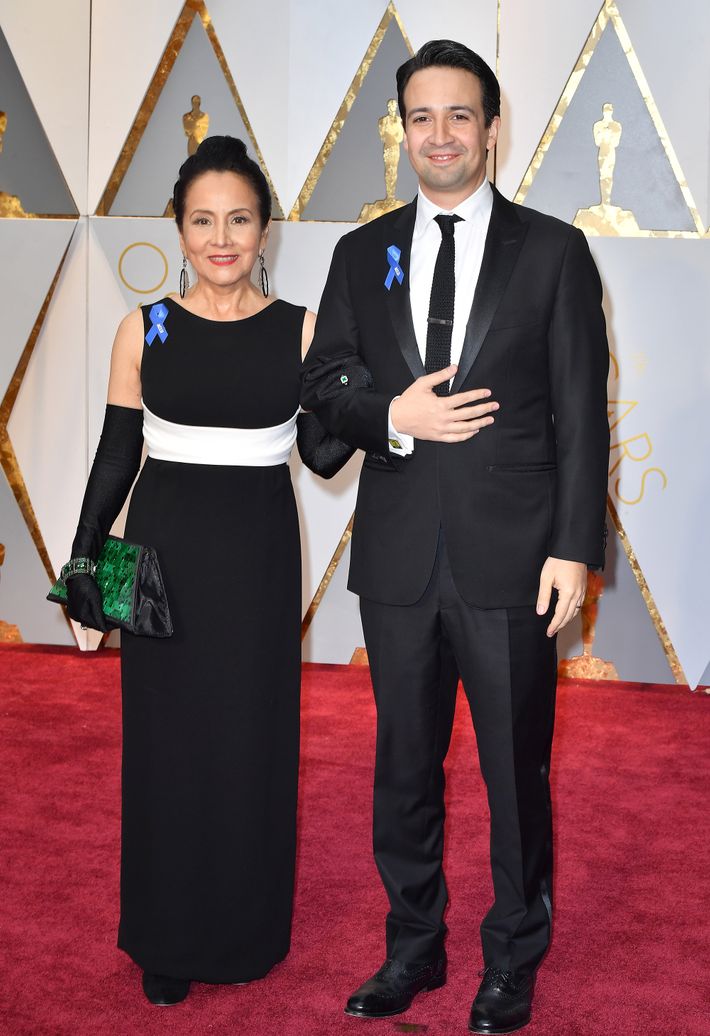 Lin-Manuel Miranda has already made history at the Tonys with 11 wins for Hamilton, but this was the first time he was nominated for an Oscar for best original song. To celebrate his nomination for How Far I'll Go, from Disney's Moana, Miranda arrived with his mother, Dr. Luz Towns-Miranda. The mother-son-duo looked crisp in coordinated black-and-white outfits with matching blue ribbons indicating their support for the American Civil Liberties Union.
Lucas Hedges and Susan Bruce Titman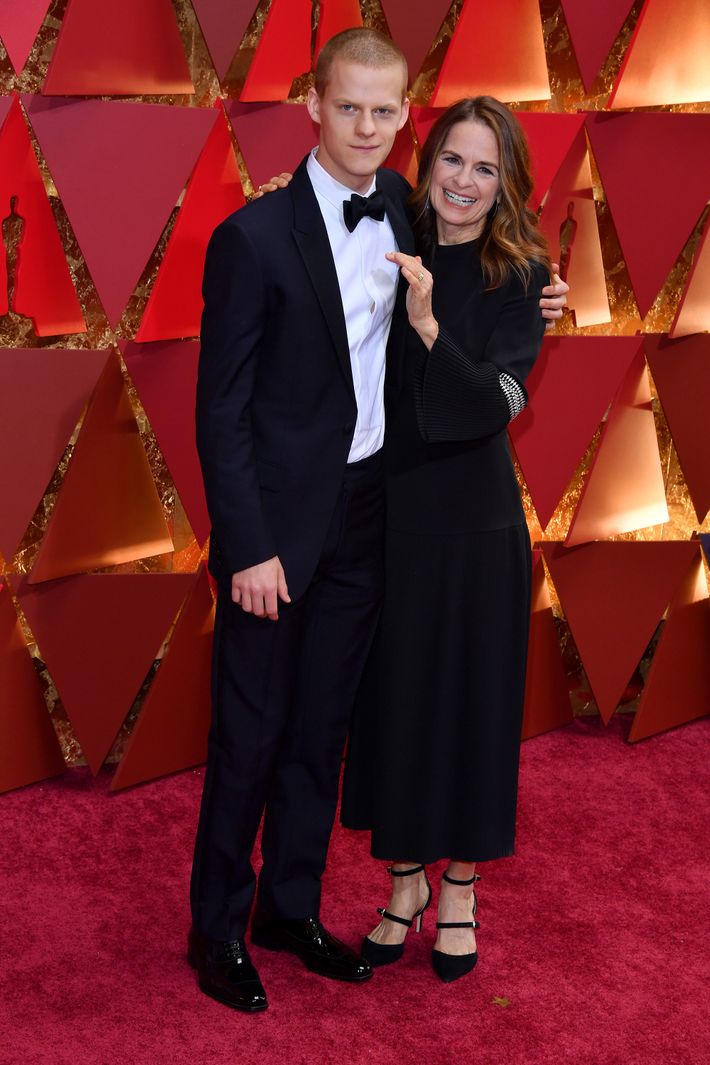 At 20, Lucas Hedges was the youngest of the Best Supporting Actor nominees at the 2017 Oscars. The Manchester by the Sea actor walked the red carpet with his mother, Susan Bruce Titman, who also managed to give him a kiss on the cheek in front of the cameras (because you're never too old for one!).

Honorable mention: Ryan Gosling and His Sister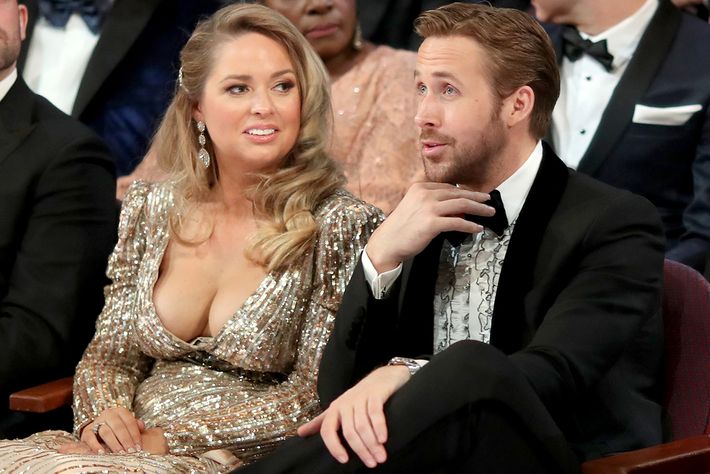 If any of you have been anxious about Eva Mendes staying home and Ryan Gosling walking the red carpet alone, no need to worry. His sister Mandi Gosling was by his side throughout the night.