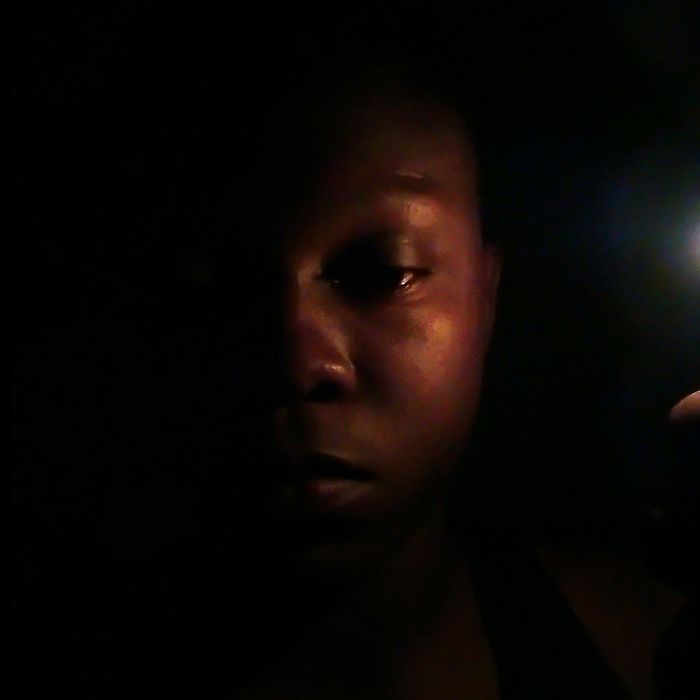 A suicide-hotline volunteer opens up about talking to trans youth.
Photo: Isaac Mettle/EyeEm/Getty Images
More than two years ago, when Sam* first started volunteering at the Trevor Project, a national LGBTQ youth suicide-prevention hotline, his weekly shifts weren't that busy. Sometimes he would make it through an entire evening without receiving any online chats from young people in distress. Other nights, he'd merely have one chat during the course of a shift, typically from a teen struggling with coming out of the closet as gay, lesbian, or bisexual. But over the past nine months, he's noticed that the number of calls and chats the hotline receives about gender issues has grown exponentially — and now, Sam finds himself chatting with several transgender youths in a single night.
"I don't remember the last time I dealt with a youth who was talking about coming out as gay or bisexual," Sam said. "There's such a frequency of gender issues now."
Last week, the Trump administration revoked guidelines that offered Title IX protection to transgender students, which would allow them to use the bathroom and locker rooms that fit their gender identity. In the days since, suicide-prevention hotlines, including TransLife and the Trevor Project, have seen a surge in calls from members of the transgender community, NBC News reports. TransLife saw its calls increase from its average of 139 up to 379 the day after the protections were repealed — its highest number since the day after the presidential election, when it received more than 600 calls. Likewise, the Trevor Project saw a spike in calls and a 35 percent increase in online chat and texts from distressed kids, according to NBC News.
The Cut first spoke with Sam back in November, when the youth suicide-prevention hotline received an extraordinarily large volume of calls and online chats immediately following the election. At the time, Sam told me that he had never seen the hotline so busy, and that teens had been reaching out about feeling rejected, depressed, and afraid after Donald Trump won the presidential election. Months later, after the transgender guidelines were revoked, I reached out to see if Sam had received any feedback from teens about the news. But instead, Sam told me that he'd actually noticed a bigger trend at the hotline: The number of chats he's been receiving about gender issues dramatically increased in mid-2016 — in the throes of a very contentious presidential campaign — and has consistently increased since then.
Sam says that's a mixed blessing: On the one hand, it's good that there's increasing awareness and discussion of gender issues, which may be propelling some of the calls and making kids more comfortable with talking about their problems. "But with them coming to us, you can tell there's an issue there," he added.
Most of the chats Sam receives come from people under the age of 18 who are struggling with their gender identity. Sam can't disclose any specifics about those chats, but he did tell me that he's heard from teens who are confused about the feelings they've been experiencing. He's also chatted with teens who are either hiding their gender identities from those closest to them, or who have opened up about being transgender and felt rejected by the people they trusted. At the end and the beginning of each chat, Sam and his fellow volunteers ask the callers to describe the likelihood that they may try to kill themselves in the next two days, on a scale of 1 to 5 (with 1 being the highest). "And you find a lot of the time at the beginning of a chat and at the end of a chat, those numbers will shift — sometimes considerably, going let's say from 2 at the start of the chat, down to a 4 or a 5 at the end," Sam said.
He also thinks that many of the transgender kids reaching out to the Trevor Project feel alone, and more than anything, are really just looking for someone to talk to. "It just feels so good for them to be able to get some of these things off their chest, because they have nobody else," he said. "There's just no trust; they don't have any of it. It really does just break your heart to see."
Sam explained that many volunteers at the hotline have heard from transgender teens who've expressed concern about the current political climate — from distress over the recent rollback of President Obama's guidelines to protect trans students, to general fears about what's to come. He also stressed just how important it is for these teens to feel like they have someone they can confide in and vent to during this scary time, and suggested that anyone hoping to help out should do their part to make transgender youth feel safe, understood, and loved.
"The biggest thing I've learned is that it makes such a difference for them to just have a safe place to talk," Sam said. "Sometimes their homes are unsafe or their schools are unsafe, and so if you are an aunt or uncle or cousin or someone who can just give them that outlet or be there to get a text message or a call when they just have to vent, that can go a really long way. Just to know there's that one person who really cares and understands is really a big, big thing. If there's not that sort of a person in your life, just support the organizations that are there, like Lambda Legal and the Trevor Project."
*Name has been changed.