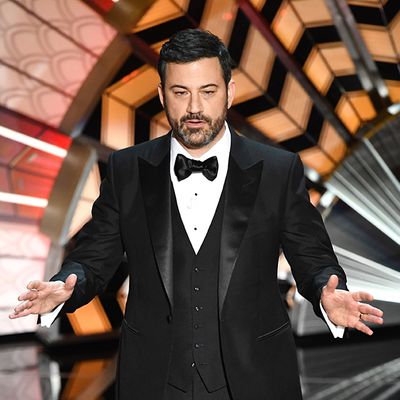 Jimmy Kimmel.
Photo: Kevin Winter/Getty Images
The Academy Awards have begun, and you know what that means: some jokes that are good and some jokes that are bad. In his opening monologue, Jimmy Kimmel drew attention to Andrew Garfield, who is nominated for lead actor for his role in the film Silence. Garfield went through a "stunning transformation" for the role, Kimmel said, about his 40-pound weight loss. Just like "every actress in every role ever."
Huh. Sounds familiar.