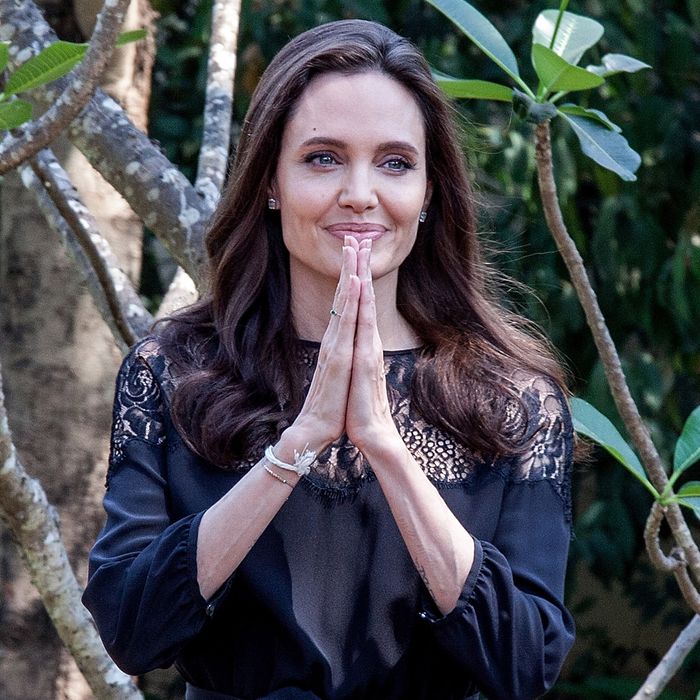 Photo: Omar Havana/Getty Images
Angelina Jolie and her family were in Cambodia for the world premiere of First They Killed My Father, which is based on the memoir by activist Loung Ung. Jolie, who directed and co-wrote the script with Ung, spoke at the premiere about her connection to the country through her eldest son, Maddox.
I cannot find words to express what it means to me that I was entrusted with telling part of the story of this country … This film was not made to focus on the horrors of the past, but to celebrate the resilience, kindness and talent of the Cambodian people.

Most of all, this film is my way of saying thank you to Cambodia. Without Cambodia I may never have become a mother. Part of my heart is and will always be in this country. And part of this country is always with me: Maddox.
Maddox also thanked the audience for attending, declaring, "We finally made it. It's a great honor to present this film to all of you, and to stand by my mother and my family. And now I'd like to introduce my little sister Shiloh, as she has something to say." His little sister told the crowd in Khmer, "My name is Shiloh and I love Cambodia."
Jolie appeared earlier in the day at a press conference for the film, which was her first official public outing since filing for divorce from Brad Pitt in September.
The film, which is an adaptation of Ung's memoir about living through the Khmer Rouge regime, will premiere on Netflix later this year.