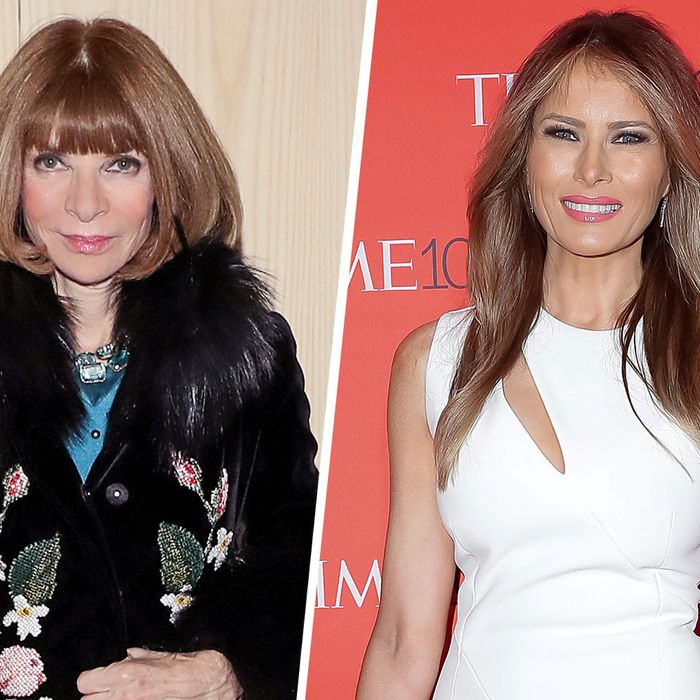 Anna Wintour; Melania Trump.
Photo: BFA
For such an ardent Hillary Clinton supporter, Anna Wintour sounds like she's coping with the election more calmly than some of us. In an interview with The Wall Street Journal today, the Vogue EIC and Condé Nast artistic director says that the political climate will push designers to do better. "[They will] be inspired by what they see and that will come out in their work. The next few years are going to be incredibly creative," she told the paper.

Even though Vogue endorsed Hillary Clinton, in a first for the publication, it sounds like they will be giving Melania Trump more coverage going forward (Vogue.com has already published dispatches titled "Melania Trump Has Picked a White House Decorator" and "A Rare Sighting of Melania Trump in Flats"). As for how the magazine will handle the new First Lady — who has already appeared on the cover once, for her 2005 nuptials? "We have a tradition of always covering whoever is the first lady at Vogue and I can't imagine that this time would be any different," she said.