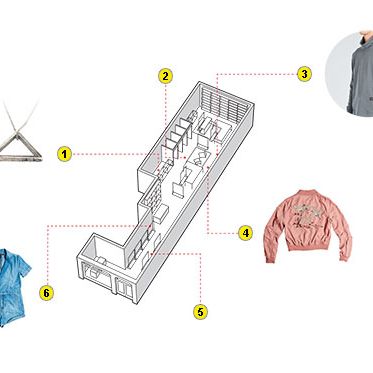 Photo: Courtesy of the vendors
First Look
On March 17, General Pants Co. opens a denim-focused shop of Australian brands (29 Howard St.).
1. Buck Palmer: Men's gold cuffs ($385) and unisex silver triangle pendants ($95).
2. Boots: All from Australian heritage brands like Blundstone and R.M. Williams.
3. Zanerobe: Men's waffle flight joggers ($99) and mock-neck sweaters ($109).
4. Insight: Women's '90s-inspired cutoffs ($89), dusty-pink bomber jackets ($169), and unfinished business tees ($39).
5. Ksubi men's: Black ripped jeans ($240), cropped light-wash denim ($240), and tees that read "Rock 'n' Roll Ruined Everything" ($79).
6. Ksubi women's: One-piece denim boiler suits ($205), straight narrow light-wash jeans ($205), and slip dresses ($260).
2x2: Poufs
Pull one up for the Oscars party.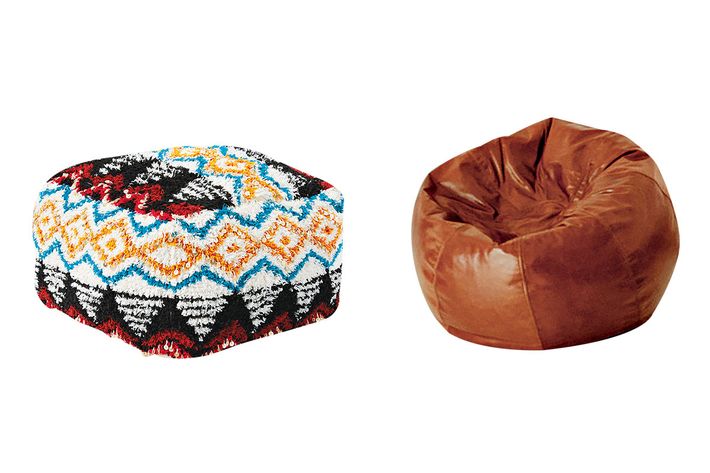 Living Room
Structured: Diamond motif, $249 at westelm.com.
Floppy: Michael Felix, from $800 at Calliope, 349 W. 12th St.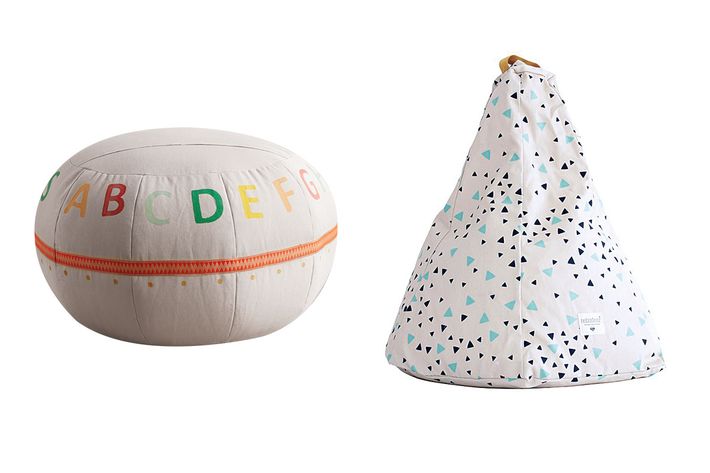 Kids Room
Structured: Lil' Pyar alphabet, $220 at anthropologie.com.
Floppy: Marrakech triangles, $83 at smallable.com.
Ask a Shopclerk
Huda Quhshi opens the women's-only salon Le'Jemalik (6915 Fifth Ave., Bay Ridge).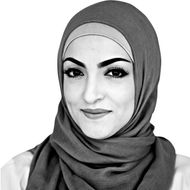 Is anything different about styling hair to wear beneath a head scarf?
"Not really, we just want a place to feel comfortable taking our scarves off. We'll do haircuts (from $25), highlights (from $120), and halal nails. Muslim women aren't allowed to pray while wearing regular polish, so we use a special one that allows oxygen and water to touch the nail beds. It's approved for praying, and it makes nails stronger too."
Three in One
Equilibria is a café, pharmacy, and holistic-care shop (320 Bedford Ave., Williamsburg).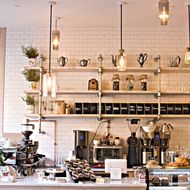 Snack
The front café offers lavender gelato ($4), vegan raspberry oat bars ($4), and wellness remedies like "The Guardian," meant to revitalize the immune system with eucalyptus and ginger ($3 per cup).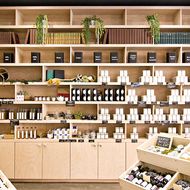 Shop
The middle of the space is reserved for Eastern holistic medicines and organic goods like raw-cacao facial scrubs ($16), sage cleansing milk ($60), and organic peppermint focus mist ($16).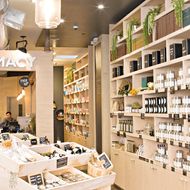 Heal
In the back is a Western pharmacy with an on-site compounding lab where the pharmacist works with your doctor to transform pills into ointments or liver-flavored biscuits for dogs.
IRL
Peter Manning NYC, the e-tailer specializing in clothing for men under five foot eight, opens a fit shop (933 Broadway).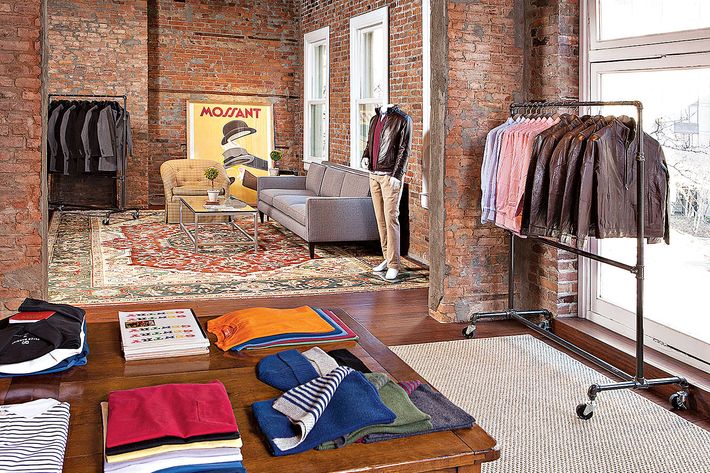 "We're on the top floor of three townhouses that have been combined with wood floors, exposed-brick walls, and the remnants of old fireplaces. It's meant to look like a private atelier, because not every guy needs us, and the shop is about education and problem-solving; that's why people come in person. I'll be there explaining that your armholes should be tighter because that elongates you, like on our lambskin leather jackets ($495). We'll have every style and size to try on, but no inventory. But if there's an emergency and you need a suit tonight, we can make it happen."
Top Five
Interior designer Todd Hase (111 E. 7th St.) opens a showroom for his exotic-wood coffee tables and curvy sofas.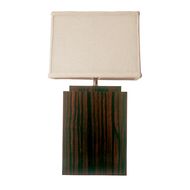 "I named this lamp ($450) after the Rue du Dragon in Paris. The linen shade creates a really warm, inviting light."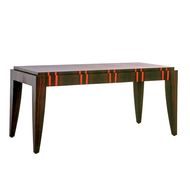 "For this coffee table ($1,900), we've inlaid an exotic wood called macassar ebony into the darker wood. It's made from one tree branch."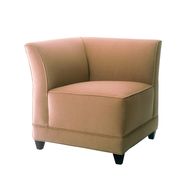 "People love that you can face any direction while sitting in this chair ($2,300). You can also push two together to make a cute love seat."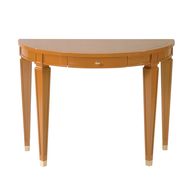 "This demilune ($3,200) can be done in any finish, from classic stained wood to lacquered robin's-egg blue."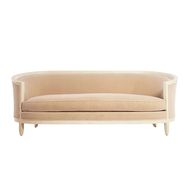 "This sofa ($5,500) doesn't have any square corners, so it can easily be floated in a room. It becomes very modern with a Lucite table in front of it."
*This article appears in the February 20, 2017, issue of New York Magazine.