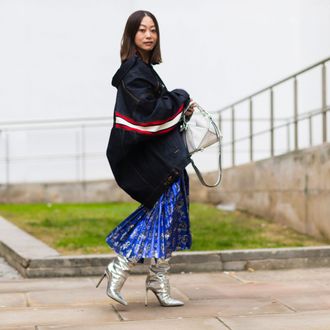 Today's Golden Peacock.
Photo: Nabile Quenum
While there's no formula for standing out during the first day of London Fashion Week, one easy way to get the job done is to wear a pair of Balenciaga's silver stiletto boots. They sit strikingly high on the legs and have a cool mirror effect, but look even more eye-catching when worn with prints (case in point: the above fashion-show attendee), making this today's Golden Peacock winner.