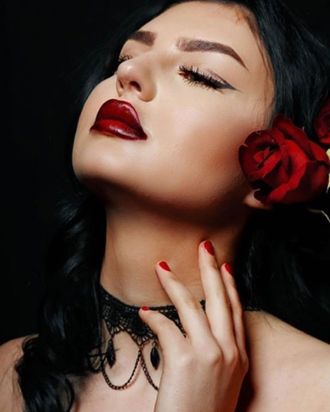 Photo: illamasqua/Instagram
In the first politically oriented business move for a beauty brand, Illamasqua has pledged not to sell their products to Trump supporters or those that support his policies. In an open letter, the brand indicated that to buy their products and be part of "their community," customers must "sign" an anti-fascism pledge. "Illamasqua believe in the freedom of expression, equality and diversity. That's why we are horrified by President Trump's actions to date. We refuse to remain silent while extreme right-wing populism gains momentum … wherever it is happening," the brand said.
The anti-fascism pledge includes:
Never discriminate against race, colour, nationality, ethnicity, gender, age, disability, sexual orientation or religion

Accept responsibility on challenging social and climate issues

Speak for those who cannot speak up for themselves

Uphold the principles of the S.O.P.H.I.E. charity to stamp out prejudice, intolerance and hatred.
Illamasqua acknowledges that it can't stop anyone from buying their products, by imploring, "if you don't agree with the above DON'T BUY US." While it's admirable for a brand to make a statement against fascist beliefs and it's against the law to discriminate based on age, gender, sexual orientation, disability, religion, race, marital status, or pregnancy, to consumers, by telling a group of people not to buy their products, isn't Illamasqua doing the very thing they claim to be protesting?