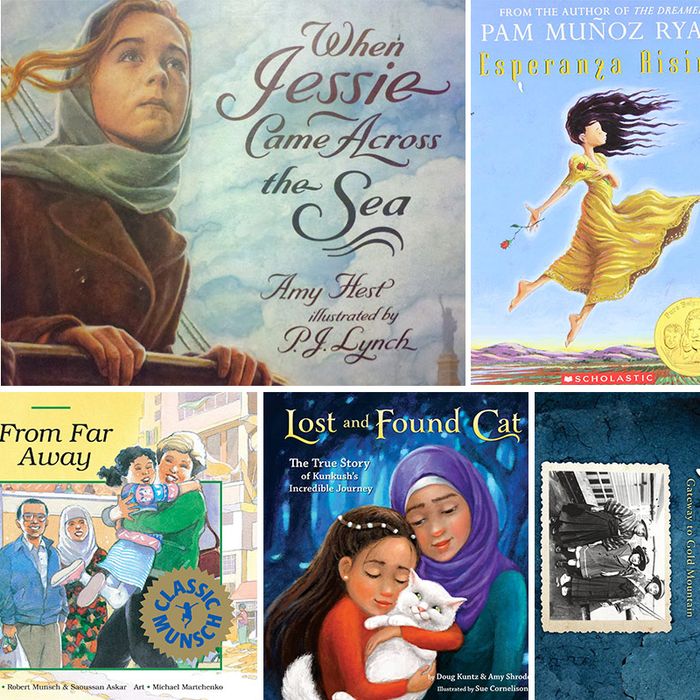 Soon after Donald Trump enacted his travel ban, the Upper West Side's Bank Street Book Store posted a photo of front-facing titles to its Facebook page. "Don't be at a loss for words when explaining to children that the heart and soul of America is to welcome others to our country who need a safe place to make a home," the caption read. "Books like these help." The photo's titles include Coming to America (Bernard Wolf), If Your Name Was Changed at Ellis Island (Ellen Levine), and How My Family Lives in America (Susan Kuklin), each about topics frequently in the news and on the minds of America's families as Trump's ban has faced opposition, both in and out of court.
For more titles like these, the Cut talked to children's librarians, elementary-school teachers, and booksellers to ask for their recommendations — and to find out how books can be a gateway to discussing refugees and immigration with America's youngest citizens.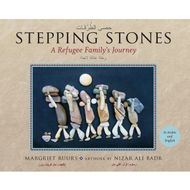 Rebecca Cowley, children's librarian at Brooklyn Public Library
"Lots of parents are asking for very specific books on what's going on right now — and well, those books haven't been written yet. But the experiences of refugees and immigrants, these are universal experiences, and they happen cyclically. What we're trying to do is give kids stories to tap into what it might be like to live these experiences. Teaching kids empathy — this is where it starts."
Rebecca recommends:
Stepping Stones: A Refugee Family's Journey by Margriet Ruurs
My Two Blankets by Irena Kobald
The Journey by Francesca Sanna
Two White Rabbits by Jairo Buitrago
More of Rebecca's recommendations can be seen here, on BPL's website.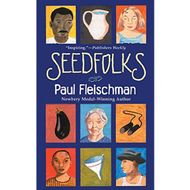 Susan Ackerman, New York–area certified children's librarian
"As a school librarian in a largely immigrant community (or any community for that matter), being an advocate for kindness, anti-bullying, cultural acceptance, and empathy reminds students how we all wish to be treated. Certified school librarians are also the catalyst to help students conduct research and fact-check, evaluate their online sources, question and learn — all skills needed more than ever."
Susan recommends:
Seedfolks by Paul Fleischman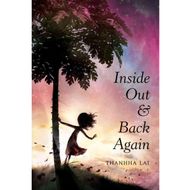 Linda Pechin, elementary librarian at Campbell Hall in Los Angeles
"You can use pictures books for K through 12th grade — I know it might sound strange, these high-school AP students, but picture books are an excellent entry point for everyone on topics like these, because they distill things."
Linda recommends:
Inside Out & Back Again by Thanhha Lai
The Madelenka books by Peter Sís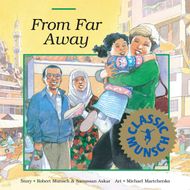 Hannah May, fourth-grade teacher in Los Angeles
"Especially when it comes to younger children, books are one of the best ways to talk about difficult social issues — and the uglier parts of history. Kids come to school with all sorts of different information and personal experiences, and getting them engaged in a narrative is a really good way to figure out what they know and also how to focus the conversation. Kids can usually understand more than we assume; they really care about fairness and knowing right from wrong, and have a capacity for empathy that a lot of adults lack."
Hannah recommends:
From Far Away by Robert Munsch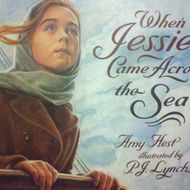 Ann Levine, assistant manager at Bank Street Book Store
"When discussing an unfamiliar topic, it's our general belief to introduce books to young readers in the safety and company of a familiar grown-up. Children then feel comfortable and secure discussing how they feel, and how they identify with characters and settings."
Ann recommends:
When Jessie Came Across the Sea by Amy Hest
Angel Island by Russell Freedman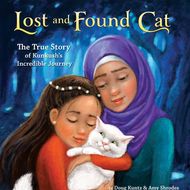 Alison Gies, children's librarian in Michigan
"Books are a great way to explore complex subjects — they often give kids a way to identify by making the event or idea come to life with relatable characters and problems. They allow a problem to become personal."
Alison recommends:
Esperanza Rising by Pam Muñoz Ryan
Lost and Found Cat: The True Story of Kunkush's Incredible Journey by Doug Kuntz and Amy Shrodes
Rebecca Johnson, lower school librarian, Saint Ann's School
"We use books like these to start conversations with and among our students, helping them connect current events with the United States' history as a nation of immigrants."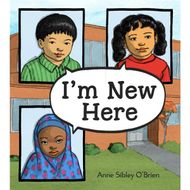 Rebecca recommends:
I'm New Here by Anne Sibley O'Brien
Their Great Gift: Courage, Sacrifice, and Hope in a New Land by John Coy
All the Way to America by Dan Yaccarino
Here I Am by Patti Kim
Feivel's Flying Horses by Heidi Smith Hyde
The Storyteller's Candle/La Velita de los Cuentos by Lucia Gonzalez
Responses have been edited and condensed.