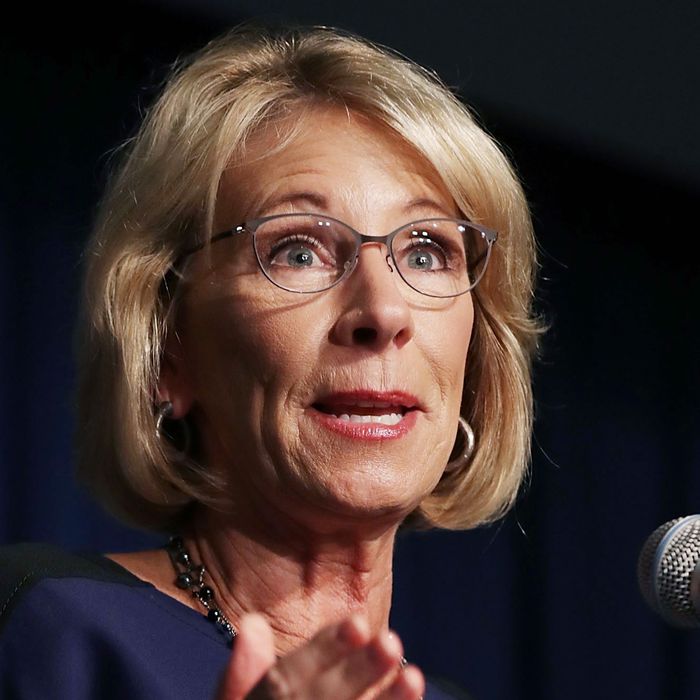 Betsy DeVos.
Photo: Chip Somodevilla/Getty Images
Earlier this week, charter-school evangelist Betsy DeVos was sworn in as Secretary of Education. On Friday morning, she attempted to visit Jefferson Middle School Academy in Washington, D.C., when she was forced to turn back because of protests.
In a video by ABC7 News, DeVos is seen giving up and going back to her car as a protester yells "Shame!" at her.
Per the Washington Post, despite the opposition, she did eventually find a way into the building, which is pretty on the nose if you think about it.