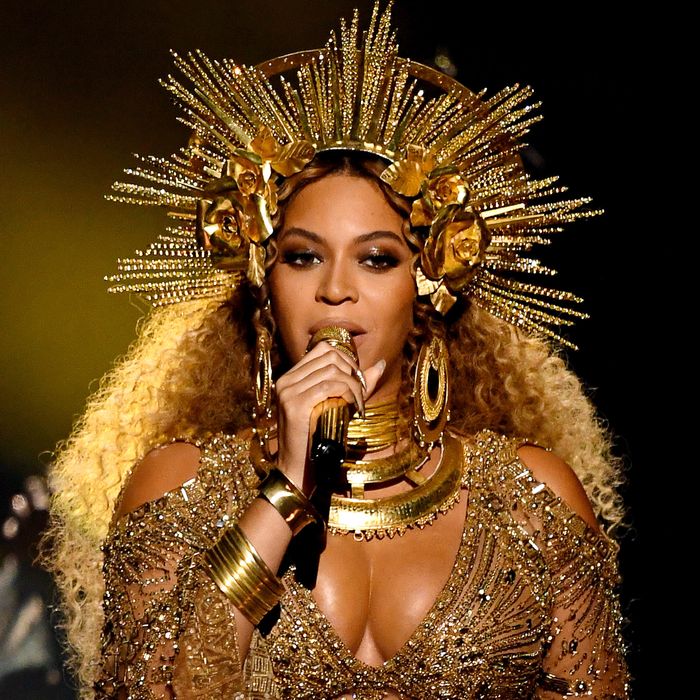 Photo: Kevin Winter/Getty Images for NARAS
If you had any doubts about pregnancy glow being a real thing, Beyoncé proved that it is — and then some — during her Grammys performance. After an introduction from her mom, Tina, the newly pregnant pop icon took the stage in a goddess-inspired production that had her looking stunning in both hologram form and in real life.
Hologram Beyoncé appeared in a chain-link bra and underwear, draped in a piece of yellow fabric and wearing a starburst floral headpiece. The look was accented with plentiful gold jewelry, including bangles, door-knocker earrings, and a neck plate. Real-life Beyoncé (which, let's face it, is still pretty otherworldly) wore the same headpiece and jewelry, but had on a sheer, intricately beaded gown that put the emphasis on her baby bump. Even if Beyoncé weren't to take home awards for all nine of her Grammy nominations tonight, she's already won the entire show.