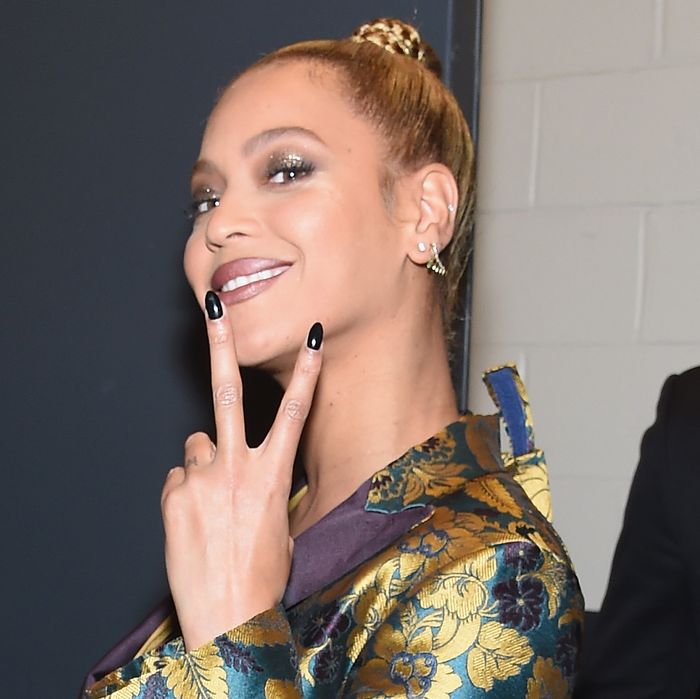 Photo: Larry Busacca/Getty Images for TIDAL
Beyoncé's merciless campaign of twirling on haters marches on with news that she's still planning to perform two nights at Coachella next April, when she'll be in her third trimester of pregnancy with twins. Not only that, she'll also have two special guests with her, both of whom have been in the know about her news for some time now.
According to TMZ, "One of the performers is from the Roc Nation roster. The other is from a different label, but still close to Bey." Roc Nation, you say? The record label founded by Beyoncé's husband, Jay Z? Huh, imagine that.
In any case, the gossip site previously reported that there's an insurance policy in place in case Bey isn't able to perform. Judging by her previous feats — the earring incident, performing while pregnant with Blue Ivy, dropping the incredible Lemonade onto HBO like it was no big deal, the most extra maternity photo shoot ever — chances are good that Bey has something awesome up her sequined sleeve, one way or another.