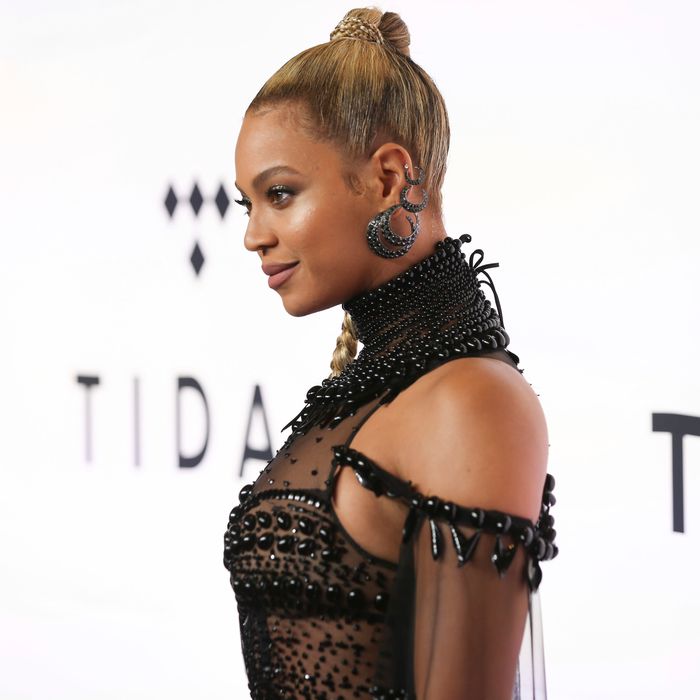 Beyoncé.
Photo: Brazil Photo Press/CON/LatinContent/Getty Images
Yesterday Beyoncé announced the first good news we'd heard in months: She is carrying not one but two baby Beyoncés. Her Instagram post quickly became the most liked Instagram in history. The already iconic image of Beyoncé glowing like Mother Mary was art directed by Awol Erizku, and as her savvy fans suggested, this photo was surely not to be the only one.
The hive immediately noticed this morning that Beyoncé's website had been updated with even more shots of the singer and her firstborn, Blue Ivy. Here they are, in all their immaculate — and occasionally underwater — glory:
The update also does its duty at playfully addressing haters who suggested that Beyoncé hired a surrogate to carry Blue.