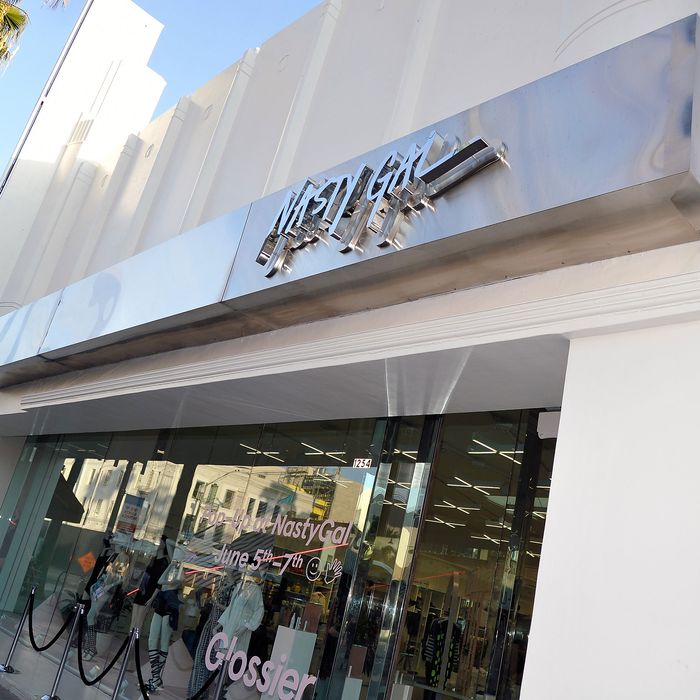 Nasty Gal.
Photo: John Sciulli/Getty Images for Nasty Gal
While American Apparel's future currently hangs in the balance, its fellow purveyor of low-priced going-out-wear looks like it's not going anywhere anytime soon. That would be Nasty Gal, which filed for bankruptcy last year. After Boohoo, the British online retailer, put in a bid for the brand in December, Yahoo! is reporting that its purchase is expected to be approved tomorrow. "I am enormously proud of the tremendous brand value we have built over the years at Nasty Gal," said CEO Sheree Waterson in a statement. She called herself "deeply grateful for the enduring contributions made to the brand by so many of our passionate employees and vendor partners."
Meanwhile, founder Sophia Amoruso is getting into pottery.