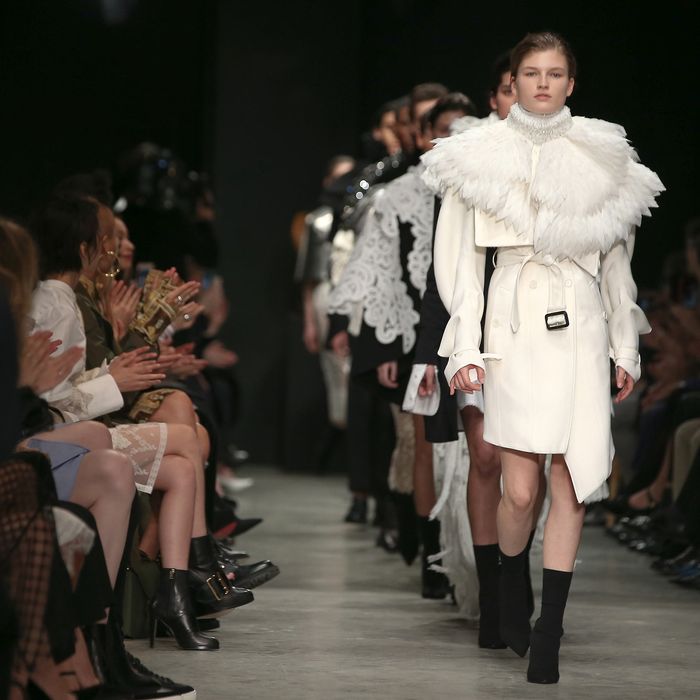 Photo: Daniel Leal-Olivas/AFP/Getty Images
After Burberry turned to Virginia Woolf's gender-bending novel Orlando for runway inspirations last season, today's show at London Fashion Week marked another dedication to the brand's English roots. The late British sculptor Henry Moore inspired every aspect of this collection, from structured designs to a contoured beauty look and the set in Makers House. Burberry partnered with the Henry Moore Foundation for this show, celebrating the organization's 40th anniversary and Moore's work.
A long list of house favorites and celebrities gathered at the Soho venue Makers House, including Naomi Campbell, Penelope Cruz, Suki Waterhouse, Iris Law, Jourdan Dunn and Elizabeth Debicki. A huge crowd of girls gathered outside for Kris Wu's arrival.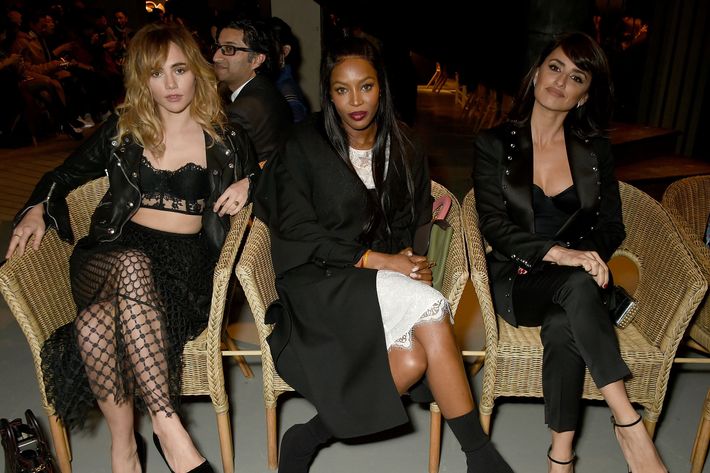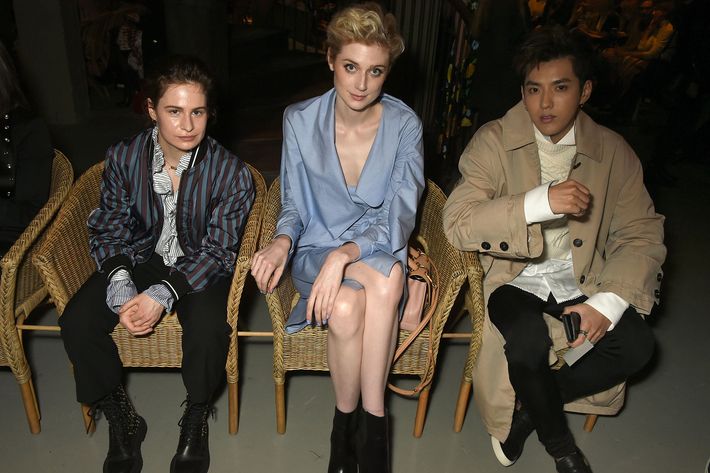 Wicker chairs dotted the set alongside Henry Moore's drawings and iconic bronze reclining sculptures.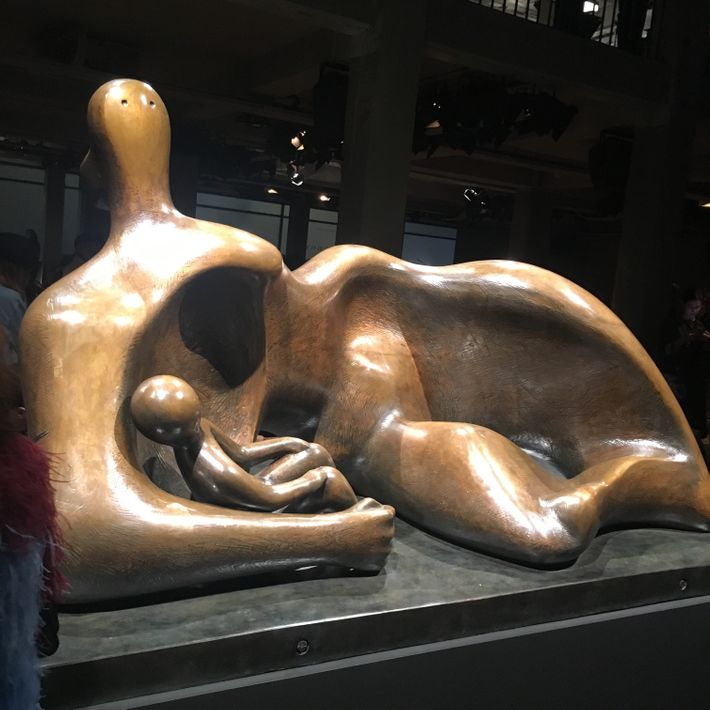 Backstage, the beauty look also took after Moore's sculptures: natural contouring on models' faces, with athletic-inspired hair.
To kick off the show, singer Anna Calvi came out on a balcony above the runway with an electric guitar. She performed two songs before segueing in a cover of Christine and the Queens "iT" as the artist herself bopped along in appreciation from the front row.
Seventy-nine looks walked past Moore's sculptures lining the runway, with the artist's works informing the collection's shapes and neutral palette — in white, ivory, navy, and gray fabrics. An ivory jacket and black boots opened the show, followed by ruffled white shirts and blue shirt dresses, cutout beige knit sweaters, and one-shouldered dresses with trench coats.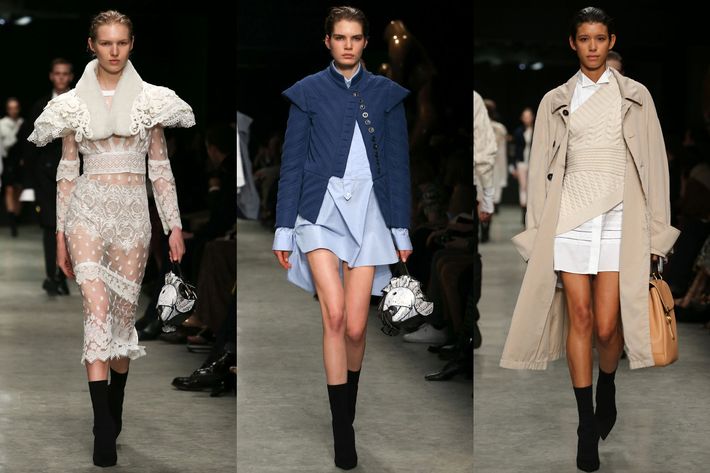 Like last season, there were unisex designs — both male and female models wore shirts embellished with frills and lace. A dress and a few men's shirts were printed with images of Moore's sculptures.
Ruffled shirts and knit jackets were worn over striped shirts with loose pants.
Models wore simple black boots and carried cylindrical bags or structured rectangular purses in navy, dark green, orange, and black leather.
The finale was easily the best part, and a surprise: Models reappeared with ornate collars and headpieces pieces added to their looks, referencing Victoriana. Shimmery silver hoods resembled chainmail and elaborate collars looked like armor — they were embellished with giant white ruffles, gray feathers, and white fur.
Christopher Bailey came out in all black over a white-collared shirt and waved to the crowd. The full collection will be on view and open to the public at Makers House from February 21–27, featuring over 40 pieces of Moore's work and performances and events throughout the week.