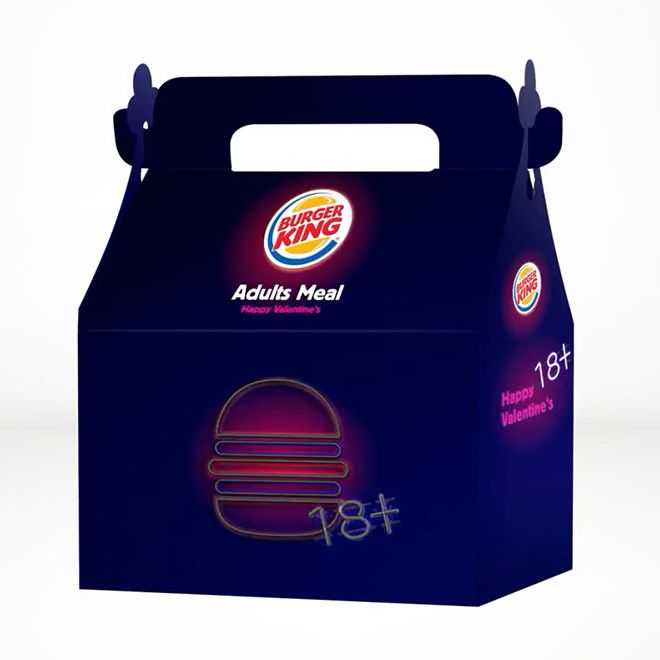 How do you feel after sharing a chicken fry with your partner? Tired? Kinda sick? How about … sexy? Burger King is banking on the latter. In Israel, Happy Meals for customers 18 and older will come fully equipped with adult toys, and social lubricant (beers) for Valentine's Day only.
The burger chain is the latest fast-food empire to capitalize on romance, after Domino's added wedding registries last week.
Could a feather tickler have saved that relationship that ended in Burger King's Instagram comments? Who knows.