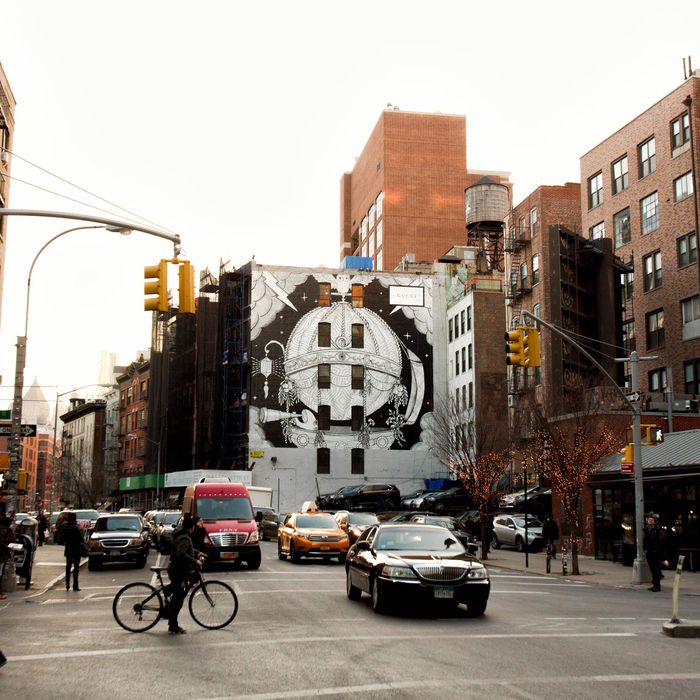 The Hermit created by Jayde Fish.
Photo: Courtesy of Colossal Media/Gucci
How do you make a real statement during Fashion Month? If you're Gucci, you commission a massive outdoor mural in Soho. Titled The Hermit and unveiled today, the painting designed by San Francisco–based artist Jayde Fish takes up most of a 2,500-square-foot wall and depicts a woman on a sky-bound journey, looking through a telescope into the unknown.
Though Gucci featured several of Fish's illustrations in its spring-summer 2017 collection last season, this project marks Fish's first large-scale project for the company. "It's about how inspiration hits us, and it can sometimes be out of the blue," Fish told the Cut. "[It's] this thought of eternal travel, constantly learning, constantly taking in new visual inspirations, and shedding light on things in your life that will affect you."
Animation videos and Snapchat geofilters accompany the mural, which will be on view on Lafayette Street, between Prince and Spring streets, until March 31. See Fish's animation that accompanies the mural in the video below.