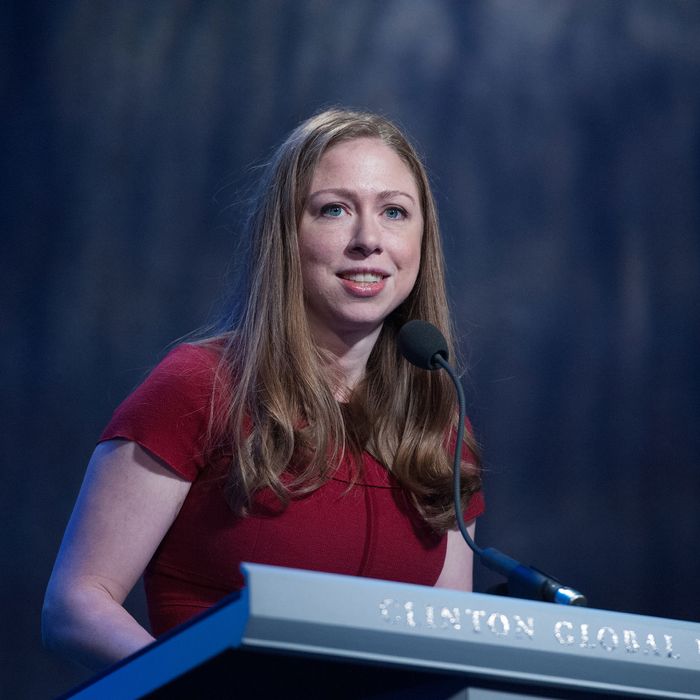 Photo: Stephanie Keith/Getty Images
President Donald Trump's confused and confusing remarks about an imaginary terrorist event that supposedly happened in Sweden has been a source of much jocularity on social media — just look at #lastnightinsweden for a taste.
Chelsea Clinton, who was recently spotted at Tanya Taylor's New York Fashion Week show, got in a little jab on Twitter as well. "What happened in Sweden Friday night? Did they catch the Bowling Green Massacre perpetrators?" she wrote. The Bowling Green Massacre is, of course, Kellyanne Conway's favorite made-up terrorist attack.
Just in case you missed the news, everything in Sweden is perfectly fine, thank you very much.