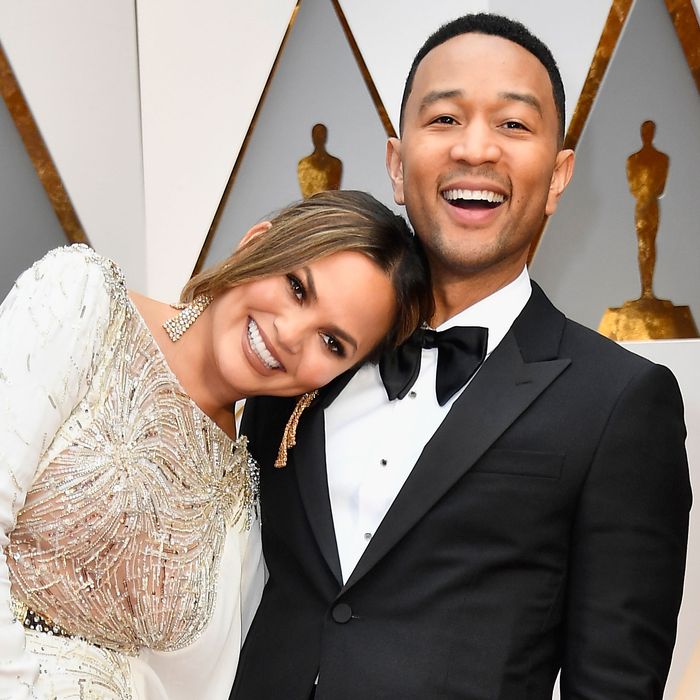 Chrissy Teigen and John Legend.
Photo: Frazer Harrison/Getty Images
On Sunday night, Casey Affleck won Best Actor at the Oscars for his role in Manchester by the Sea. During his acceptance speech, the camera cut to Affleck's childhood friend Matt Damon, who also served as a producer on the film. But while Damon looked at Affleck adoringly, some keen Twitter users spotted something far more important in the background: Chrissy Teigen seemingly napping on John Legend's shoulder.
The supermodel and her singer husband (who appeared in La La Land) sat just two rows behind Damon, and during Affleck's speech, Teigen casually rested her head on Legend's shoulder with her eyes shut. Given that this year's Academy Awards ceremony lasted approximately 93 hours — and the Best Actor award was one of the last of the evening — there's a good chance Teigen was merely exhausted at that point. But could there have been another reason behind her nap?