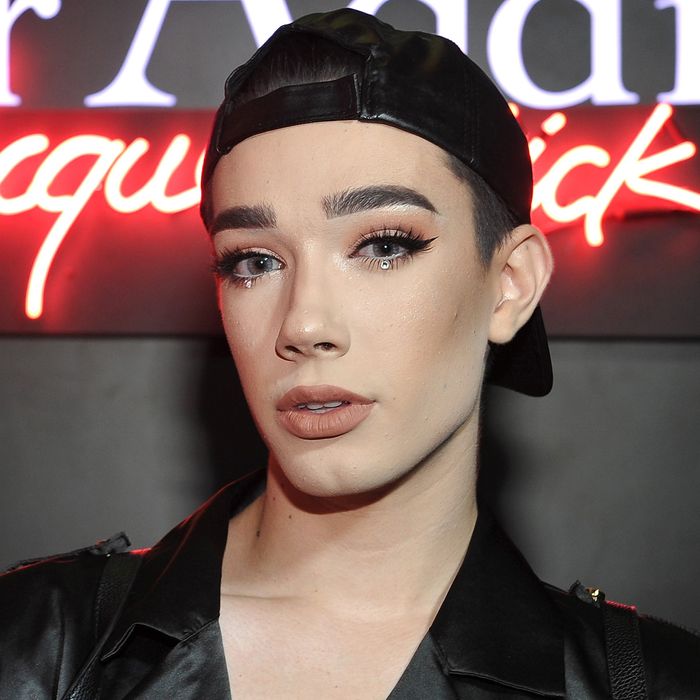 CoverGirl's James Charles.
Photo: Donato Sardella/Getty Images for Dior Beauty
At age 17, James Charles broke barriers last year and became CoverGirl's first male spokesperson (a CoverBoy, if you will). But today Charles tweeted: "'I can't believe we're going to Africa today omg what if we get Ebola.' 'James we're fine we could've gotten it at chipotle last year'…."
If the tweet was a joke, it certainly was a weird one — but that didn't sway Charles from ardently defending his remarks. He initially blocked tweeters who called out the lunacy of his tone-deaf tweet, Affinity Magazine notes.
Several hours (and likely several frantic emails from CoverGirl) later, Charles removed the tweet and issued an apology, which stated, in short, that he "fucked up." He also called Africa a country.
A fun fact about South Africa — the country where Charles went — is this: Its last Ebola case was in 1996. Meanwhile, an Ebola case in the U.S. was reported in 2014.
Update, 2/16: The Cut received the following statement from CoverGirl:
James Charles' tweet does not represent COVERGIRL's perspective. We agree his statements were inappropriate but appreciate that he has issued an apology. We are an inclusive brand and respect all people and cultures.